No state charge for billionaire Sanford in child porn probe
Headline Legal News
The South Dakota attorney general's office has declined to file charges against billionaire T. Denny Sanford following an investigation into possible possession of child pornography, saying it found no "prosecutable offenses" within the state's jurisdiction, according to a court document filed Friday.

Sanford, a banker turned philanthropist, is the state's richest man and has donated billions to hospitals, universities and charities. South Dakota investigators in 2019 began searching his email account, as well as his cellular and internet service providers, for possible possession of child pornography after his accounts were flagged by a technology firm.

The attorney general's office said in Friday's court filing that the "South Dakota Division of Criminal Investigation has completed its investigation ... and has determined that there are no prosecutable offenses within the jurisdiction of the State of South Dakota."

The attorney general's office had no comment beyond the court filing.

"Mr. Sanford appreciates the public acknowledgement by the SD Attorney General's office that the DCI has concluded its investigation and they have found no prosecutable crime," Marty Jackley, Sanford's attorney, said via text.

South Dakota Attorney General Jason Ravnsborg had earlier requested the involvement of federal law enforcement. A state filing in January said both state and federal investigations were continuing at the time. The Department of Justice declined to comment Friday when asked if a federal investigation is ongoing.
Related listings
Headline Legal News

05/18/2022

Kansas' highest court on Wednesday upheld a Republican redistricting law that makes it harder for the only Democrat in the state's congressional delegation to win reelection in a big victory for the GOP.The state Supreme Court declined fo...

Headline Legal News

04/23/2022

A judge in Phoenix has dismissed lawsuits seeking to disqualify three Republican lawmakers from this year's ballot because they participated in or helped organize the Jan. 6, 2021, rally in Washington that led to an unprecedented attack on Cong...

Headline Legal News

02/10/2022

The Virginia Military Institute says it will change its student-run honor court to make it more fair to cadets as part of a response to a state-ordered investigation into racism and sexism at the school. VMI detailed the reforms in a progress report ...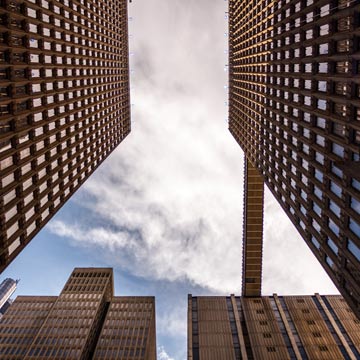 Victorville CA DUI Lawyers - Drunk Driving Defense Attorney
The outcome of a DUI defense will have a long-term effect on anyone's life, making the decision to receive legal representation an easy one. The fact is, most people accused of a DUI are first offenders with no criminal background. Whether this is your first run in with the law or you have had previous convictions, you are in need of a DUI defense attorney.

If you fail a sobriety test or have a blood alcohol level above 0.8%, you are considered to be driving under the influence in which you will be arrested. During this time you will be read your Miranda rights and it is crucial to exercise your right to remain silent. As they say, "anything you say can and will be held against you in court." The courtroom takes no mercy on drunk drivers and any statement you make during your arrest will only damage your case.

The charges you are facing for a DUI range from fines, a 12-month suspension on your license and worst-case scenario, prison time. Your attorney will be able to analyze your situation to decide the best way to go about your case.

Our Victorville CA DUI defense attorneys know the tricky ways to challenge all of the DUI tests and know how to claim improper collection of evidence. We will be able to negotiate on your behalf and free you from charges and help you keep your drivers license. The DUI process can last up to several months, we can make this process easier on you.