Arizona judge nixes suit that wants Trump backers off ballot
Headline Legal News
A judge in Phoenix has dismissed lawsuits seeking to disqualify three Republican lawmakers from this year's ballot because they participated in or helped organize the Jan. 6, 2021, rally in Washington that led to an unprecedented attack on Congress.The decision from Maricopa County Superior Court Judge Christopher Coury made public Friday means Reps. Paul Gosar and Andy Biggs and state Rep. Mark Finchem remain on the primary ballot barring a reversal by the state Supreme Court. Gosar and Biggs are seeking reelection and Finchem is running for Secretary of State, Arizona's chief election officer.The lawsuits filed on behalf of a handful of Arizona voters alleged that Gosar, Biggs and Finchem can't hold office because they participated in an insurrection. They cited a section of the 14th Amendment to the U.S. constitution enacted after the Civil War.None of the lawmakers are accused of participating in the actual attack on Congress that was intended to stop certification of President Joe Biden's win.Coury agreed with the lawmakers' attorneys who said Congress created no enforcement mechanism for the 14th Amendment, barring a criminal conviction. He noted that Congress proposed such a law in the wake of the attack on Congress but it is not been enacted.
Related listings
Headline Legal News

02/10/2022

The Virginia Military Institute says it will change its student-run honor court to make it more fair to cadets as part of a response to a state-ordered investigation into racism and sexism at the school. VMI detailed the reforms in a progress report ...

Headline Legal News

11/05/2021

Palestinian families on Tuesday rejected an offer that would have delayed their eviction by Jewish settlers in a tense Jerusalem neighborhood, where protests and clashes helped ignite the 11-day Gaza war in May. The four families in the Sheikh Jarrah...

Headline Legal News

10/19/2021

A federal judge has ruled that North Carolina's flagship public university can continue to consider race as a factor in its undergraduate admissions, rebuffing a conservative group's argument that affirmative action disadvantages white an...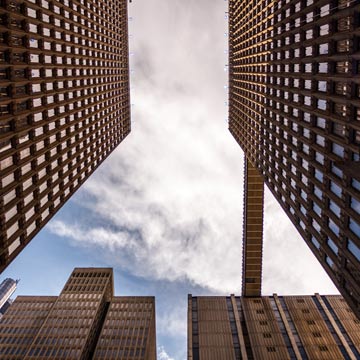 Victorville CA DUI Lawyers - Drunk Driving Defense Attorney
The outcome of a DUI defense will have a long-term effect on anyone's life, making the decision to receive legal representation an easy one. The fact is, most people accused of a DUI are first offenders with no criminal background. Whether this is your first run in with the law or you have had previous convictions, you are in need of a DUI defense attorney.

If you fail a sobriety test or have a blood alcohol level above 0.8%, you are considered to be driving under the influence in which you will be arrested. During this time you will be read your Miranda rights and it is crucial to exercise your right to remain silent. As they say, "anything you say can and will be held against you in court." The courtroom takes no mercy on drunk drivers and any statement you make during your arrest will only damage your case.

The charges you are facing for a DUI range from fines, a 12-month suspension on your license and worst-case scenario, prison time. Your attorney will be able to analyze your situation to decide the best way to go about your case.

Our Victorville CA DUI defense attorneys know the tricky ways to challenge all of the DUI tests and know how to claim improper collection of evidence. We will be able to negotiate on your behalf and free you from charges and help you keep your drivers license. The DUI process can last up to several months, we can make this process easier on you.