Kansas Supreme Court upholds Republican congressional map
Headline Legal News
Kansas' highest court on Wednesday upheld a Republican redistricting law that makes it harder for the only Democrat in the state's congressional delegation to win reelection in a big victory for the GOP.

The state Supreme Court declined for now to declare that overly partisan gerrymandering violates the Kansas Constitution. The ruling sets district boundaries less than a month before the state's June 10 filing deadline for congressional candidates.

The court's opinion was two paragraphs long, saying only that the voters and voting rights group challenging the map "have not prevailed on their claims" that the map violated the state constitution and that a full opinion would come later.

The brief decision was written by Justice Caleb Stegall, who is seen as the most conservative of the court's seven justices, five of whom were appointed by Democratic governors. During arguments from attorneys on Monday, he questioned whether anyone could clearly define improper partisan gerrymandering.

Lawsuits over new congressional district lines have proliferated across the U.S., with Republicans looking to recapture a U.S. House majority in this year's midterm elections. Congressional maps in at least 17 states have inspired lawsuits, according to the nonpartisan Brennan Center for Justice.

In the past, congressional district lines have been reviewed by federal judges and not the state Supreme Court. The conservative-leaning U.S. Supreme Court ruled in a 5-4 decision in 2019 that complaints about partisan gerrymandering are political issues and not for the federal courts to resolve.

The state's Republican-appointed solicitor general argued in defending the GOP-drawn map that because the state constitution doesn't specifically mention gerrymandering or congressional redistricting, the Kansas Supreme Court should reject the legal challenges. He and other state officials said that the justices had no guidance on how to define improper political gerrymandering.
Related listings
Headline Legal News

04/23/2022

A judge in Phoenix has dismissed lawsuits seeking to disqualify three Republican lawmakers from this year's ballot because they participated in or helped organize the Jan. 6, 2021, rally in Washington that led to an unprecedented attack on Cong...

Headline Legal News

02/10/2022

The Virginia Military Institute says it will change its student-run honor court to make it more fair to cadets as part of a response to a state-ordered investigation into racism and sexism at the school. VMI detailed the reforms in a progress report ...

Headline Legal News

11/05/2021

Palestinian families on Tuesday rejected an offer that would have delayed their eviction by Jewish settlers in a tense Jerusalem neighborhood, where protests and clashes helped ignite the 11-day Gaza war in May. The four families in the Sheikh Jarrah...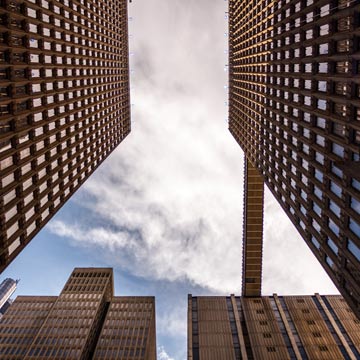 Victorville CA DUI Lawyers - Drunk Driving Defense Attorney
The outcome of a DUI defense will have a long-term effect on anyone's life, making the decision to receive legal representation an easy one. The fact is, most people accused of a DUI are first offenders with no criminal background. Whether this is your first run in with the law or you have had previous convictions, you are in need of a DUI defense attorney.

If you fail a sobriety test or have a blood alcohol level above 0.8%, you are considered to be driving under the influence in which you will be arrested. During this time you will be read your Miranda rights and it is crucial to exercise your right to remain silent. As they say, "anything you say can and will be held against you in court." The courtroom takes no mercy on drunk drivers and any statement you make during your arrest will only damage your case.

The charges you are facing for a DUI range from fines, a 12-month suspension on your license and worst-case scenario, prison time. Your attorney will be able to analyze your situation to decide the best way to go about your case.

Our Victorville CA DUI defense attorneys know the tricky ways to challenge all of the DUI tests and know how to claim improper collection of evidence. We will be able to negotiate on your behalf and free you from charges and help you keep your drivers license. The DUI process can last up to several months, we can make this process easier on you.