With 2 in 3 months, Ohio executions could be back on track
Criminal Law News
Court rulings favorable to the state and the outcome of two executions in three months indicate Ohio could be on track to resume putting inmates to death regularly.

The state executed child killer Ronald Phillips in July and double killer Gary Otte on Wednesday in the state death chamber at the Southern Ohio Correctional Facility in Lucasville.

Witnesses said Phillips did not appear to be distressed. Otte's chest rose and fell several times over two minutes in a fashion similar to some executions, though the movement appeared to go on longer than in the past.

Otte's lawyers believe he suffered a phenomenon known as air hunger and plan to continue their challenge of Ohio's use of a sedative called midazolam.

"My concerns were that he was obstructing, he was suffering air hunger, trying desperately to get air, and there were tears running down his face, which indicated to me that he was feeling pain or sensations," federal public defender Carol Wright said after Wednesday's execution.

Prisons spokeswoman JoEllen Smith said the procedure "was carried out in compliance with the execution policy and without complication."

The next and last execution scheduled this year is Nov. 15, when the state plans to put Alva Campbell to death. A jury found Campbell, 69, guilty of killing 18-year-old Charles Dials 20 years ago after Campbell, who was in a wheelchair while feigning paralysis, escaped from a court hearing.


Related listings
Criminal Law News

06/24/2017

The Supreme Court on Thursday limited the government's ability to strip U.S. citizenship from immigrants for lying during the naturalization process. The justices ruled unanimously in favor of an ethnic Serb from Bosnia who lied about her husband's m...

Criminal Law News

06/20/2017

The Supreme Court will take up a momentous fight over parties manipulating electoral districts to gain partisan advantage in a case that could affect the balance of power between Democrats and Republicans across the United States. At issue is whether...

Criminal Law News

06/09/2017

A man who leased the Oakland warehouse where 36 people died in a massive fire appeared briefly in court on charges of involuntary manslaughter. Derick Almena had been expected to enter a plea Thursday but his attorney asked to delay the arraignment. ...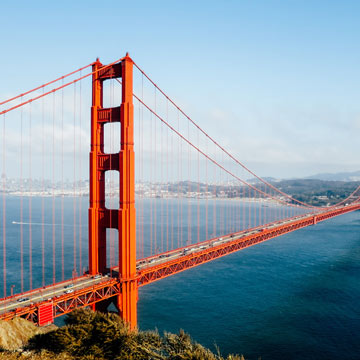 Is Now the Time to Really Call a Special Education Lawyer?
IDEA, FAPE, CHILD FIND and IEPs: The Individuals with Disabilities Education Act (IDEA) guarantees all children with disabilities to a free appropriate public education (FAPE). FAPE starts with a school's responsibility to identify that a child has a disability (Child Find) and create an Individualized Education Program (IEP) to suit the needs of the child. Parents need to be persistent, dedicated and above all else aware of the many services and accommodations that their child is entitled to under the law. As early as this point within your child's special education, many parents will often find themselves in the situation asking, "is now the time to really call a special education lawyer?" Here are a few things to consider when asking yourself that question.
Business News