Top court to hear case that could reshape US political map
Criminal Law News
The Supreme Court will take up a momentous fight over parties manipulating electoral districts to gain partisan advantage in a case that could affect the balance of power between Democrats and Republicans across the United States.

At issue is whether Republican lawmakers in Wisconsin drew legislative districts that favored their party and were so out of whack with the state's political breakdown that they violated the constitutional rights of Democratic voters.

It will be the high court's first case in more than a decade on what's known as partisan gerrymandering. A lower court struck down the districts as unconstitutional last year.

The justices won't hear the arguments until the fall, but the case has already taken on a distinctly ideological, if not partisan, tone. Just 90 minutes after justices announced Monday that they would hear the case, the five more conservative justices voted to halt a lower court's order to redraw the state's legislative districts by November, in time for next year's elections.

The four more liberal justices, named to the court by Democrats, would have let the new line-drawing proceed even as the court considers the issue.

That divide could be significant. One factor the court weighs in making such decisions is which side seems to have a better chance of winning.

Republicans who control the state legislature assured the court that they could draw new maps in time for the 2018 elections, if the court strikes down the districts. If the state wins, there'll be no need for new districts.

Democrats hope a favorable decision will help them cut into Republican electoral majorities. Election law experts say the case is the best chance yet for the high court to put limits on what lawmakers may do to gain a partisan advantage in creating political district maps.

Both parties have tried to get the largest partisan edge when they control redistricting. Yet Democrats are more supportive of having courts rein in extreme districting plans, mainly because Republicans control more legislatures and drew districts after the 2010 census that enhanced their advantage in those states and in the House of Representatives.


Related listings
Criminal Law News

06/09/2017

A man who leased the Oakland warehouse where 36 people died in a massive fire appeared briefly in court on charges of involuntary manslaughter. Derick Almena had been expected to enter a plea Thursday but his attorney asked to delay the arraignment. ...

Criminal Law News

06/03/2017

The administration of trusts and estates can be complex and disputes frequently arise. Often, these disputes are among family members and can stretch family relationships to their breaking point. I have the experience to efficiently guide you through...

Criminal Law News

05/23/2017

The Supreme Court is making it easier for companies to defend themselves against patent infringement lawsuits. The justices ruled unanimously on Monday that such lawsuits can be filed only in states where defendants are incorporated. The issue is imp...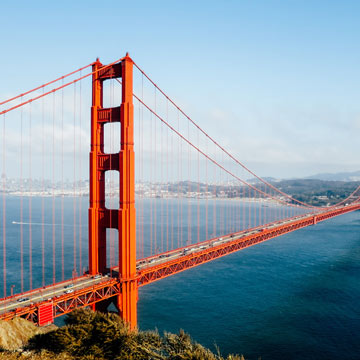 Is Now the Time to Really Call a Special Education Lawyer?
IDEA, FAPE, CHILD FIND and IEPs: The Individuals with Disabilities Education Act (IDEA) guarantees all children with disabilities to a free appropriate public education (FAPE). FAPE starts with a school's responsibility to identify that a child has a disability (Child Find) and create an Individualized Education Program (IEP) to suit the needs of the child. Parents need to be persistent, dedicated and above all else aware of the many services and accommodations that their child is entitled to under the law. As early as this point within your child's special education, many parents will often find themselves in the situation asking, "is now the time to really call a special education lawyer?" Here are a few things to consider when asking yourself that question.
Business News