Mississippi seeks to derail federal suits over mental health
US Legal News
The U.S. Justice Department overreached in suing Mississippi over its mental health system, the state's solicitor general has argued to a federal appeals court.

A Justice Department attorney countered that there's ample precedent to show the department has the power to enforce the Americans with Disabilities Act.

A three-judge panel of the 5th U.S. Circuit Court of Appeals heard arguments Wednesday in New Orleans. The Northeast Mississippi Daily Journal reported that judges on the conservative court appeared receptive to limiting the Justice Department's role.

A ruling against the department could ultimately push the issue to the U.S. Supreme Court in a case that could have nationwide implications.

The federal government issued a letter in 2011 saying Mississippi had done too little to provide mental health services outside mental hospitals. The Justice Department sued Mississippi in 2016.

U.S. District Judge Carlton Reeves ruled in 2019 that Mississippi had violated the ADA by having inadequate resources in communities to treat people with mental illnesses.

Evidence showed people were repeatedly admitted to state hospitals for lengthy stays, only to later return to the hospitals without long-term improvement.

Mississippi Solicitor General Scott Stewart — the same attorney who argued an abortion case before the U.S. Supreme Court that overturned Roe v. Wade — told the appeals panel Wednesday that since Reeves' ruling, the state has improved its mental health system. Stewart said limiting the federal government's ability to intervene is important because lawsuits can cost states thousands of dollars.
Related listings
President Joe Biden has the same authority to impose a COVID-19 vaccine requirement on federal workers that private employers have for their employees, an administration lawyer told a federal appeals court Tuesday.A lawyer for opponents of the vaccin...

President Joe Biden nominated has nominated a University of Montana law professor to be a judge on the 9th U.S. Circuit Court of Appeals.Anthony Johnstone is a former solicitor for the state of Montana who has taught at the University of Montana sinc...

Democratic candidates have decried North Carolina's newly reinstated abortion restrictions after a federal judge allowed a state law banning nearly all abortions after 20 weeks of pregnancy to go into effect.But some North Carolina Democrats sa...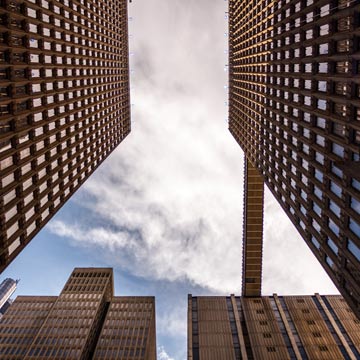 Victorville CA DUI Lawyers - Drunk Driving Defense Attorney
The outcome of a DUI defense will have a long-term effect on anyone's life, making the decision to receive legal representation an easy one. The fact is, most people accused of a DUI are first offenders with no criminal background. Whether this is your first run in with the law or you have had previous convictions, you are in need of a DUI defense attorney.

If you fail a sobriety test or have a blood alcohol level above 0.8%, you are considered to be driving under the influence in which you will be arrested. During this time you will be read your Miranda rights and it is crucial to exercise your right to remain silent. As they say, "anything you say can and will be held against you in court." The courtroom takes no mercy on drunk drivers and any statement you make during your arrest will only damage your case.

The charges you are facing for a DUI range from fines, a 12-month suspension on your license and worst-case scenario, prison time. Your attorney will be able to analyze your situation to decide the best way to go about your case.

Our Victorville CA DUI defense attorneys know the tricky ways to challenge all of the DUI tests and know how to claim improper collection of evidence. We will be able to negotiate on your behalf and free you from charges and help you keep your drivers license. The DUI process can last up to several months, we can make this process easier on you.