Democrats: Abortion rulings may be 'a blessing in disguise'
US Legal News
Democratic candidates have decried North Carolina's newly reinstated abortion restrictions after a federal judge allowed a state law banning nearly all abortions after 20 weeks of pregnancy to go into effect.

But some North Carolina Democrats say the ruling earlier this month — the latest fallout of the June U.S. Supreme Court decision eliminating federal abortion protections — might be the catalyst their party needed to reinvigorate its political prospects in what was shaping up to be a losing year.

"I do think it's a blessing in disguise for Democrats," said Morgan Jackson, consultant to powerful North Carolina Democrats like Gov. Roy Cooper and Attorney General Josh Stein. "It was a horrible policy decision that set back decades and decades of progress for women, but at that same time, it has given Democrats a renewed optimism about this year."

U.S. District Judge William Osteen ruled Aug. 17 that the U.S. Supreme Court decision overturning Roe v. Wade erased the legal foundation for his 2019 ruling that had placed an injunction on the 1973 state law banning abortions after 20 weeks. Though the law allows leeway for urgent medical emergencies that threaten the patient's life or "create serious risk of substantial and irreversible physical impairment," it does not grant exceptions for rape or incest.

The judge's decision comes as North Carolina is preparing to vote this fall on its entire state legislature, two state supreme court races, all 14 U.S. House seats and a high-profile U.S. Senate contest.


Related listings
Thailand's Constitutional Court on Monday received a petition from opposition lawmakers seeking a ruling on whether Prime Minister Prayuth Chan-ocha has reached the legal limit on how long he can remain in office.The petition, signed by 171 mem...

The lawyer for a Palestinian prisoner said Tuesday that her client will appeal his case to Israel's Supreme Court as he continues what his family says is a 165-day hunger strike against his detention.Also Tuesday, an Israeli military court exte...

Recently retired Supreme Court Justice Stephen Breyer has become the honorary co-chairman of a nonpartisan group devoted to education about the Constitution, joining Justice Neil Gorsuch at a time of intense political polarization and rising skeptici...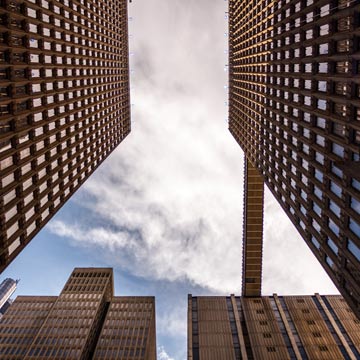 Victorville CA DUI Lawyers - Drunk Driving Defense Attorney
The outcome of a DUI defense will have a long-term effect on anyone's life, making the decision to receive legal representation an easy one. The fact is, most people accused of a DUI are first offenders with no criminal background. Whether this is your first run in with the law or you have had previous convictions, you are in need of a DUI defense attorney.

If you fail a sobriety test or have a blood alcohol level above 0.8%, you are considered to be driving under the influence in which you will be arrested. During this time you will be read your Miranda rights and it is crucial to exercise your right to remain silent. As they say, "anything you say can and will be held against you in court." The courtroom takes no mercy on drunk drivers and any statement you make during your arrest will only damage your case.

The charges you are facing for a DUI range from fines, a 12-month suspension on your license and worst-case scenario, prison time. Your attorney will be able to analyze your situation to decide the best way to go about your case.

Our Victorville CA DUI defense attorneys know the tricky ways to challenge all of the DUI tests and know how to claim improper collection of evidence. We will be able to negotiate on your behalf and free you from charges and help you keep your drivers license. The DUI process can last up to several months, we can make this process easier on you.