Thai court asked to rule if prime minister must step down
US Legal News
Thailand's Constitutional Court on Monday received a petition from opposition lawmakers seeking a ruling on whether Prime Minister Prayuth Chan-ocha has reached the legal limit on how long he can remain in office.

The petition, signed by 171 members of the House of Representatives, asks the nine-member court to rule on an article in the constitution limiting prime ministers to eight years in office.

The court is widely expected to announce on Wednesday whether it will rule on the petition. It is uncertain whether the court, if it accepts the case, would temporarily suspend Prayuth from his duties until it issues a ruling.

At issue is the date that should be used in determining how long he has been in office. Prayuth, then army commander, seized power in May 2014 after toppling an elected government in a military coup. He led a ruling junta and was installed as prime minister on Aug. 24, 2014, under a provisional post-coup constitution. His critics and several legal experts contend this means he will complete eight years in office on Tuesday.

His supporters say the country's current constitution, which contains the provision limiting prime ministers to eight years, came into effect on April 6, 2017, and that should be used as the starting date. An even more generous interpretation is that the countdown began on June 9, 2019, when Prayuth took office under the new constitution following a 2019 general election.
Related listings
The lawyer for a Palestinian prisoner said Tuesday that her client will appeal his case to Israel's Supreme Court as he continues what his family says is a 165-day hunger strike against his detention.Also Tuesday, an Israeli military court exte...

Recently retired Supreme Court Justice Stephen Breyer has become the honorary co-chairman of a nonpartisan group devoted to education about the Constitution, joining Justice Neil Gorsuch at a time of intense political polarization and rising skeptici...

The Ohio Supreme Court has upheld the death penalty for a man who shot and killed a couple whose house and dog he was caring for while they were away on vacation.Death row inmate George Brinkman pleaded guilty to the 2017 deaths of Rogell and Roberta...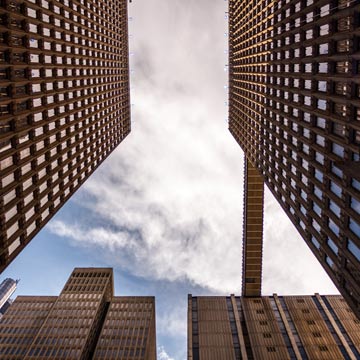 Victorville CA DUI Lawyers - Drunk Driving Defense Attorney
The outcome of a DUI defense will have a long-term effect on anyone's life, making the decision to receive legal representation an easy one. The fact is, most people accused of a DUI are first offenders with no criminal background. Whether this is your first run in with the law or you have had previous convictions, you are in need of a DUI defense attorney.

If you fail a sobriety test or have a blood alcohol level above 0.8%, you are considered to be driving under the influence in which you will be arrested. During this time you will be read your Miranda rights and it is crucial to exercise your right to remain silent. As they say, "anything you say can and will be held against you in court." The courtroom takes no mercy on drunk drivers and any statement you make during your arrest will only damage your case.

The charges you are facing for a DUI range from fines, a 12-month suspension on your license and worst-case scenario, prison time. Your attorney will be able to analyze your situation to decide the best way to go about your case.

Our Victorville CA DUI defense attorneys know the tricky ways to challenge all of the DUI tests and know how to claim improper collection of evidence. We will be able to negotiate on your behalf and free you from charges and help you keep your drivers license. The DUI process can last up to several months, we can make this process easier on you.