Court: DWI fatality sentence needs more definition
US Legal News
A Louisiana appellate court has ordered a state judge to add details to the sentence of a man who pleaded guilty to killing a jogger while driving drunk in October 2020.

A three-judge panel of the 3rd Circuit Court of Appeal ruled in the case of George D. McKinney Jr., who pleaded guilty last year to vehicular homicide in the death of 30-year-old Jason D. Webb, the American Press reported. The trial judge sentenced him to the maximum 30 years in prison but suspended seven years of that.

McKinney was driving fast and had crossed the center line on Old Highway 171, the Calcasieu Parish Sheriff's Office told the newspaper on the day of the accident, Oct. 29, 2020.

The panel said it was not ruling on a claim that the trial judge failed to consider mitigating factors when he sentenced McKinney, who was a 22-year-old first offender. But it said the judge must explain how mitigating factors and aggravating factors affect the new sentence.

The appeals court also noted that the trial judge said he gave McKinney the maximum sentence to "set an example and to deter others from driving while impaired." The court noted that it banned such a use of the maximum sentence in 2004.

The judge said McKinney must spend at least three years in prison without probation, parole or suspension. The appeal court said that wasn't specific enough.

The judge also ordered McKinney to serve five years on supervised probation after his release from prison and to pay restitution for funeral costs, counseling for Webb's children and any medical bills not covered by insurance.

The appellate panel said state law limits supervised probation after release to three years for someone in McKinney's circumstances. And it said there must be a dollar amount and payment plan for restitution.

It also said the judge failed to order McKinney to participate in a court-approved substance abuse program, something that is required under state law.
Related listings
A second defendant has pleaded guilty in federal court to a hate crime and making false statements in connection with a 2018 racially-motivated assault in the Seattle area.U.S. Attorney Nick Brown said Jason DeSimas, 45, of Tacoma, Washington, is one...

Attorney General Derek Schmidt is asking a Wyandotte County judge to dismiss two lawsuits filed over new Kansas congressional district lines enacted by Republican lawmakers. Schmidt's request Monday came three days after the Kansas Supreme Cour...

Gangs inside a Mississippi jail often determine whether other inmates receive meals, a court-appointed monitor testified in a federal court hearing. Elizabeth Simpson testified Tuesday that staffing shortages are so severe at Hinds County's Ray...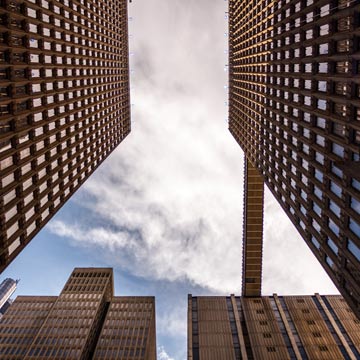 Victorville CA DUI Lawyers - Drunk Driving Defense Attorney
The outcome of a DUI defense will have a long-term effect on anyone's life, making the decision to receive legal representation an easy one. The fact is, most people accused of a DUI are first offenders with no criminal background. Whether this is your first run in with the law or you have had previous convictions, you are in need of a DUI defense attorney.

If you fail a sobriety test or have a blood alcohol level above 0.8%, you are considered to be driving under the influence in which you will be arrested. During this time you will be read your Miranda rights and it is crucial to exercise your right to remain silent. As they say, "anything you say can and will be held against you in court." The courtroom takes no mercy on drunk drivers and any statement you make during your arrest will only damage your case.

The charges you are facing for a DUI range from fines, a 12-month suspension on your license and worst-case scenario, prison time. Your attorney will be able to analyze your situation to decide the best way to go about your case.

Our Victorville CA DUI defense attorneys know the tricky ways to challenge all of the DUI tests and know how to claim improper collection of evidence. We will be able to negotiate on your behalf and free you from charges and help you keep your drivers license. The DUI process can last up to several months, we can make this process easier on you.