Kansas AG asking judge to dismiss redistricting lawsuits
US Legal News
Attorney General Derek Schmidt is asking a Wyandotte County judge to dismiss two lawsuits filed over new Kansas congressional district lines enacted by Republican lawmakers.

Schmidt's request Monday came three days after the Kansas Supreme Court refused to dismiss the lawsuits and another in Douglas County at the Republican attorney general's request.

Democrats and the voting-rights group Loud Light argue that the congressional redistricting law enacted over Democratic Gov. Laura Kelly's veto represents partisan and racial gerrymandering. They say it violates the Kansas Constitution. They're suing Secretary of State Scott Schwab and county election officials because they would administer the new law.

The map makes it harder for the only Kansas Democrat in Congress, Rep. Sharice Davids, to get reelected in her Kansas City-area district.

Schmidt and fellow Republicans argue that the new map isn't gerrymandering and even if it were, state courts have no power under the Kansas Constitution to rule on congressional districts.
Related listings
Gangs inside a Mississippi jail often determine whether other inmates receive meals, a court-appointed monitor testified in a federal court hearing. Elizabeth Simpson testified Tuesday that staffing shortages are so severe at Hinds County's Ray...

Maryland Gov. Larry Hogan announced the appointments of two judges to the state's highest court on Thursday. Harford County Circuit Court Judge Angela Eaves has been appointed to the Maryland Court of Appeals. Eaves, who is the first Hispanic j...

Democrats sued Kansas officials on Monday over a Republican redistricting law that costs the state's only Democrat in Congress some of the territory in her Kansas City-area district that she carries by wide margins in elections. A team of attor...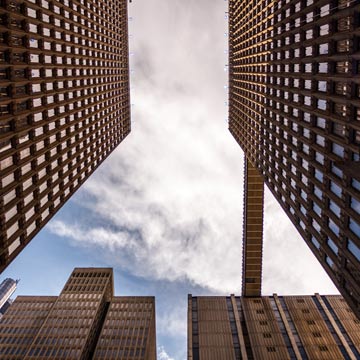 Victorville CA DUI Lawyers - Drunk Driving Defense Attorney
The outcome of a DUI defense will have a long-term effect on anyone's life, making the decision to receive legal representation an easy one. The fact is, most people accused of a DUI are first offenders with no criminal background. Whether this is your first run in with the law or you have had previous convictions, you are in need of a DUI defense attorney.

If you fail a sobriety test or have a blood alcohol level above 0.8%, you are considered to be driving under the influence in which you will be arrested. During this time you will be read your Miranda rights and it is crucial to exercise your right to remain silent. As they say, "anything you say can and will be held against you in court." The courtroom takes no mercy on drunk drivers and any statement you make during your arrest will only damage your case.

The charges you are facing for a DUI range from fines, a 12-month suspension on your license and worst-case scenario, prison time. Your attorney will be able to analyze your situation to decide the best way to go about your case.

Our Victorville CA DUI defense attorneys know the tricky ways to challenge all of the DUI tests and know how to claim improper collection of evidence. We will be able to negotiate on your behalf and free you from charges and help you keep your drivers license. The DUI process can last up to several months, we can make this process easier on you.