Abortion rights protesters rally in cities around US
US Legal News
Abortion rights protesters rallied in cities around the United States on Saturday, vowing to fight to ensure that abortion remains a legal option for women nationwide.

Hundreds gathered in Chicago, Atlanta, Houston and other cities days after a draft U.S. Supreme Court opinion was leaked to the public suggesting the court is poised to overturn the landmark 1973 Roe v. Wade case that legalized abortion nationwide. The draft opinion, which comes amid nearly 50 years of federal abortion protections, could change before the ruling is finalized in coming weeks.

"To think that, after all this time, people still want to control what women can do and our rights to make our personal healthcare decisions is just really outrageous," Carole Levin, chair of Courts Matter Illinois, told WMAQ-TV during the rally in Chicago.

Illinois Gov. J.B. Pritzker attended the rally and vowed to protect reproductive rights in Illinois.

"I'm proud Illinois is an island for reproductive freedom in the Midwest," he said. "Our shores remain open for any person left marooned by these extremist politicians."

In the nation's capital, abortion rights protesters stood outside the Supreme Court, holding signs that said abortion is a human right, or "Abort the Court." Protesters who oppose abortion demonstrated across the street.

In Atlanta, demonstrators carried signs in favor of abortion rights as they marched through that city's downtown and chanted, "Not the church and not the state, women must decide our fate."

In Houston, thousands attended a reproductive rights rally headlined by Democrat Beto O'Rourke, who is running for Texas governor. Texas is one of several states that would automatically ban abortion, leaving no exceptions for rape or incest, if the high court overturns the nationwide right to abortion.

An investigation is underway to determine who leaked the Supreme Court draft opinion to Politico.
Related listings
U.S. health officials on Tuesday restated their recommendation that Americans wear masks on planes, trains and buses, despite a court ruling last month that struck down a national mask mandate on public transportation.Americans age 2 and older should...

The fertile mind of Justice Stephen Breyer has conjured a stream of hypothetical questions through the years that have, in the words of a colleague, "befuddled" lawyers and justices alike.Breyer, 83, seemed a bit subdued as he sat through...

A Louisiana appellate court has ordered a state judge to add details to the sentence of a man who pleaded guilty to killing a jogger while driving drunk in October 2020.A three-judge panel of the 3rd Circuit Court of Appeal ruled in the case of Georg...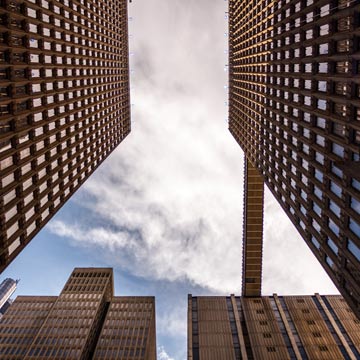 Victorville CA DUI Lawyers - Drunk Driving Defense Attorney
The outcome of a DUI defense will have a long-term effect on anyone's life, making the decision to receive legal representation an easy one. The fact is, most people accused of a DUI are first offenders with no criminal background. Whether this is your first run in with the law or you have had previous convictions, you are in need of a DUI defense attorney.

If you fail a sobriety test or have a blood alcohol level above 0.8%, you are considered to be driving under the influence in which you will be arrested. During this time you will be read your Miranda rights and it is crucial to exercise your right to remain silent. As they say, "anything you say can and will be held against you in court." The courtroom takes no mercy on drunk drivers and any statement you make during your arrest will only damage your case.

The charges you are facing for a DUI range from fines, a 12-month suspension on your license and worst-case scenario, prison time. Your attorney will be able to analyze your situation to decide the best way to go about your case.

Our Victorville CA DUI defense attorneys know the tricky ways to challenge all of the DUI tests and know how to claim improper collection of evidence. We will be able to negotiate on your behalf and free you from charges and help you keep your drivers license. The DUI process can last up to several months, we can make this process easier on you.