Proof of a Negative Not Required for Summary Judgment
Trial Coverage
The Indiana Court of Appeals has issued a decision that may have a large impact on summary judgment practice in Indiana. In Commr. of the Indiana Dept. of Ins. v. Black, ___ N.E.2d ___ (Ind. Ct. App. 2012), the Court essentially held that Indiana will apply the standard set forth in Celotex v. Catrett, 477 U.S. 317 (1986), at least in some circumstances.

Tim Black alleged that Dr. Harris and others rendered negligent care to his wife after she complained of chest pain. The negligence allegedly resulted in severe cardiac arrest and resulted in the need for a heart transplant. The medical review panel unanimously concluded that Dr. Harris failed to comply with the applicable standard of care.

After the panel decision, Black filed a petition seeking payment of $1 million from the Patient's Compensation Fund and asserted that he had settled with Dr. Harris for $250,000, thereby satisfying the qualifying amount to get to the fund. The Commissioner sought discovery of the settlement agreement but Black refused to produce it, saying it was confidential. Black did produce a copy of an unauthenticated check in the amount $250,000 from the Medical Assurance Co., made payable to Black and his counsel. Black also produced some correspondence between counsel that discussed a prospective settlement.

The Commissioner moved to dismiss the petition claiming that he needed the settlement agreement in order to make payment. It was not clear from the check whether the payment was for settlement with Dr. Harris or other defendants. The trial court denied the motion to dismiss and after conducting a hearing on damages, ordered the Commissioner to pay Black $1 million. The Commissioner appealed.

In considering the motion to dismiss, the Court of Appeals observed that matters outside the pleadings were submitted in support of the motion to dismiss and were relied on by the trial court. In light of this fact, the Court of Appeals, pursuant to T.R. 12(B), treated the motion as one for summary judgment. In a footnote, the court recognized that T.R. 12(B) requires that "all parties shall be given reasonable opportunity to present all material made pertinent to such motion by Rule 56." Although no such "opportunity" was given, the court found there was "no prejudice" and proceeded to consider the appeal as a summary judgment case.

The court noted that the Commissioner's position on the motion required him to prove a negative?-that there was no settlement with Harris for $250,000. In Jarboe v. Landmark Cmty. Newspapers of Indiana, Inc., 644 N.E.2d 118 (Ind. 1994), the Indiana Supreme Court rejected the view that a party seeking summary judgment could simply point to the opponent's burden of proof at trial and prevail unless the non-movant produced evidence supporting its claim or defense. This ruling has for many years been perceived as being at odds with Celotex, in which the U.S. Supreme Court reached a different conclusion under the federal rules. In 2000, Justice Boehm, in dissenting from a denial of transfer in Lenhart Tool & Die, Inc. v. Lumpe, 722 N.E.2d 824 (Ind. 2000), expressed the view that a party who puts forward evidence that a non-movant will be unable to present evidence to prove an essential element of its claim or defense, should be entitled to summary judgment if the non-movant fails to present such evidence. In Black, the Court of Appeals held: "Today, we accept Justice Boehm's views on this subject expressed in his dissent."

Having adopted this new standard, however, the Court of Appeals found that in this case, based on the unauthenticated check and the settlement correspondence, there was a genuine issue of fact as to whether a $250,000 settlement on Black's claim against Harris had been accomplished. So, the Commissioner was not entitled to summary judgment. Black was also not entitled to a judgment on his claim since it was not clear that the required settlement with Harris for $250,000 had been consummated.

The Court held that the Commissioner is entitled to discovery of the settlement agreement and that the confidentiality term in the settlement agreement would not trump the Commissioner's right to such discovery. The case was reversed and remanded for further proceedings.
Related listings
Trial Coverage

05/17/2010

Spain's Supreme Court has removed the last potential obstacle to putting on trial the crusading judge who indicted Augusto Pinochet and Osama bin Laden.Judge Baltasar Garzon, who became world famous with cross-border justice cases, faces charges of k...

Trial Coverage

03/06/2008

The Florida Supreme Court has disciplined 30 attorneys, including four in Tampa Bay. Terence John Daly of Tampa was suspended for two years retroactive to June 7, according to a Jan. 10 court order. Daly allegedly did not communicate with clients, fa...

Trial Coverage

03/02/2008

Shari Solomon was going on her fourth year as an associate in the commercial real estate department of Wolf, Block, Schorr and Solis-Cohen in 1995, when she had her third child. While she was already accustomed to juggling life as a mother and a lawy...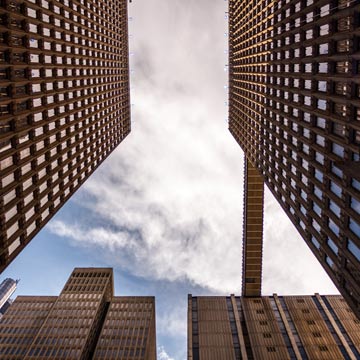 New Rochelle, New York Personal Injury Lawyers
If you or a loved one has been injured in an accident, contact Kommer, Bave & Ollman, LLP, in New Rochelle, New York, immediately. We can answer all your questions and work with you to determine if you have the grounds for a personal injury lawsuit. The attorneys at our firm are determined to resolve even the most difficult of cases. We will work closely with you to determine the best course of action to get your claim or case resolved in the most efficient way possible. We will fight for your right to compensation! No one should have to suffer a financial burden from the result of another person's carelessness. The attorneys at Kommer, Bave & Ollman, LLP will aggressively fight to ensure that justice is served on your behalf.
Business News