Four FL lawyers face discipline
Trial Coverage
The Florida Supreme Court has disciplined 30 attorneys, including four in Tampa Bay.
Terence John Daly of Tampa was suspended for two years retroactive to June 7, according to a Jan. 10 court order. Daly allegedly did not communicate with clients, failed to diligently pursue their cases, failed to competently represent them, failed to protect their interests when ending representation, engaged in misconduct and criminal misconduct, and violated rules regarding trust accounts, a Florida Bar release said. He was admitted to practice in 1987.
Kevin J. Hubbart of Clearwater is to receive a public reprimand and was ordered to attend Ethics School pursuant to a Jan. 17 court order. He allegedly advised clients without notifying them of a conflict of interest while he was administratively suspended for not completing continuing education requirements. He was also charged with failure to properly maintain a trust account. He was admitted to practice in 1996.
Warren Thomas LaFray of Clearwater was suspended for 36 months, effective 30 days from a Jan. 10 court order. Upon reinstatement, LaFray will be on probation for two years. Allegedly LaFray misused client trust funds, commingling them with other funds, and failed to comply with basic trust accounting practices and procedures. He neglected client matters in two cases and refused to refund fees owed to a client, the release said. He was admitted to practice in 1976.
Jessica Kathleen Miller of Holiday was suspended until further order of the court pursuant to a Jan. 15 court order. In its petition for emergency suspension, the Bar stated that Miller "has engaged in an escalating pattern of neglect that has resulted in effective abandonment of her law practice and a failure to account for and deliver funds belonging to clients and third parties," the release said. In the past two years, approximately 25 clients and other individuals have filed complaints with the Bar against Miller. She was admitted to practice in 2003.
As an official agency of the Florida Supreme Court, The Florida Bar and its Department of Lawyer Regulation are charged with administering a statewide disciplinary system to enforce Supreme Court rules of professional conduct for the more than 80,000 lawyers admitted to practice law in Florida.
Related listings
Trial Coverage

05/25/2018

Romania's top court on Wednesday told the country's president to fire the chief anti-corruption prosecutor, widely praised for her efforts to root out high-level graft, but a thorn in the side of some politicians.The move angered some Romanians. More...

Trial Coverage

11/11/2017

Germany's highest court has decided that people must be allowed to be entered in official records as neither male nor female, saying in a ruling published Wednesday that authorities should create a third identity or scrap gender entries altoget...

Trial Coverage

10/30/2017

Georgia's highest court says the makers of a popular podcast series do not have the right to copy audio recordings made during a murder trial by a court reporter.The second season of the "Undisclosed" podcast featured the case of Jo...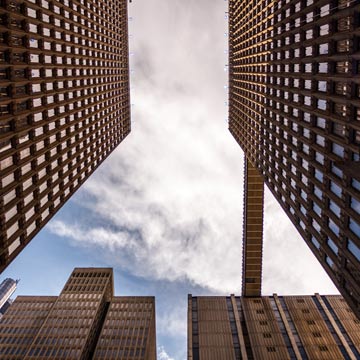 New Rochelle, New York Personal Injury Lawyers
If you or a loved one has been injured in an accident, contact Kommer, Bave & Ollman, LLP, in New Rochelle, New York, immediately. We can answer all your questions and work with you to determine if you have the grounds for a personal injury lawsuit. The attorneys at our firm are determined to resolve even the most difficult of cases. We will work closely with you to determine the best course of action to get your claim or case resolved in the most efficient way possible. We will fight for your right to compensation! No one should have to suffer a financial burden from the result of another person's carelessness. The attorneys at Kommer, Bave & Ollman, LLP will aggressively fight to ensure that justice is served on your behalf.
Business News