Court ruling could delay California water project
Trial Coverage
A state appellate court has ruled that California water officials cannot go onto private property for soil testing and other studies related to construction of two massive tunnels that would siphon water from the Sacramento River.

Nancy Vogel of the state's Department of Water Resources said Friday that officials anticipated the ruling and work won't be delayed.

The decision handed down Thursday by the state's 3rd District Court of Appeal says an intrusion on private property without permission violates the California Constitution.

If built, the Bay Delta Conservation Plan — estimated to cost billions of dollars — would send fresh water around the Sacramento-San Joaquin Delta to Central and Southern California.

The ruling stems from a lawsuit filed against the state by more than 150 property owners in Sacramento, San Joaquin, Yolo, Solano and Contra Costa counties.

The three-judge panel ruled 2-1 in a 44-page decision with the majority opinion saying the state must adhere to eminent domain laws, which give property owners the right to a jury trial to determine a fair payment for taking away their land.

Acts such as testing soil, observing or trapping animals either by driving onto property, using boats or going on foot amount to "taking" and trigger the need for eminent domain proceedings, the majority opinion said.
Related listings
Trial Coverage

09/18/2013

A federal appeals court on Friday upheld former Giants slugger Barry Bonds' obstruction-of-justice conviction stemming from rambling testimony he gave during a 2003 appearance before a grand jury investigating elite athletes' use of performance-enhan...

Trial Coverage

02/28/2012

The Indiana Court of Appeals has issued a decision that may have a large impact on summary judgment practice in Indiana. In Commr. of the Indiana Dept. of Ins. v. Black, ___ N.E.2d ___ (Ind. Ct. App. 2012), the Court essentially held that Indiana wil...

Trial Coverage

05/17/2010

Spain's Supreme Court has removed the last potential obstacle to putting on trial the crusading judge who indicted Augusto Pinochet and Osama bin Laden.Judge Baltasar Garzon, who became world famous with cross-border justice cases, faces charges of k...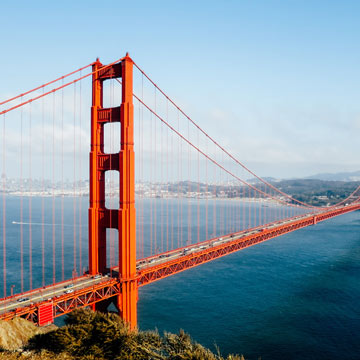 Is Now the Time to Really Call a Special Education Lawyer?
IDEA, FAPE, CHILD FIND and IEPs: The Individuals with Disabilities Education Act (IDEA) guarantees all children with disabilities to a free appropriate public education (FAPE). FAPE starts with a school's responsibility to identify that a child has a disability (Child Find) and create an Individualized Education Program (IEP) to suit the needs of the child. Parents need to be persistent, dedicated and above all else aware of the many services and accommodations that their child is entitled to under the law. As early as this point within your child's special education, many parents will often find themselves in the situation asking, "is now the time to really call a special education lawyer?" Here are a few things to consider when asking yourself that question.
Business News