Court: No new offshore drilling work during federal shutdown
Recent Cases
A federal judge in South Carolina has turned back the Trump administration's attempt to continue preparatory work for offshore drilling during the federal government's partial shutdown, issuing a ruling in a federal lawsuit challenging the overall expansion plans.

In his order, U.S. District Judge Richard Gergel halted federal agencies "from taking action to promulgate permits, otherwise approve, or take any other official action" for permits to conduct testing that's needed before drilling work can begin.

The ruling comes a few days after President Donald Trump's decision this week to recall workers at the Bureau of Ocean Energy Management so they could continue to process testing permits for possible drilling off the Atlantic coastline. The recall drew an objection from the U.S. House Natural Resources Committee chairman, Democratic Rep. Raul Grijalva (gri-HAWL-vah) of Arizona. He called on Acting Interior Secretary David Bernhardt to reverse course or provide a briefing on the legal justification for the move.

Earlier this month, South Carolina joined a federal lawsuit opposing the administration's plans to conduct offshore drilling tests using seismic air guns. Gergel is overseeing that case, initially filed by environmental groups and municipalities along the state's coast.

The suit challenges permits for the testing that precedes the drilling itself. It claims the National Marine Fisheries Service violated the Marine Mammal Protection Act, the Endangered Species Act and the National Environmental Policy Act in issuing the permits.
Related listings
A divided Supreme Court won't let the Trump administration begin enforcing a ban on asylum for any immigrants who illegally cross the U.S.-Mexico border. Chief Justice John Roberts joined his four more liberal colleagues Friday in ruling agains...

A Minnesota man accused of faking his own death seven years ago to collect a $2 million life insurance policy arranged for a stand-in corpse to be dressed in his clothes in Moldova, according to a judge's detention order.Igor Vorotinov, 54, als...

Roughly two years after a new trial was ordered, Maryland's highest court on Thursday heard arguments in their review of the high-profile case of a man whose murder conviction was chronicled in the hit "Serial" podcast that attracted millions of armc...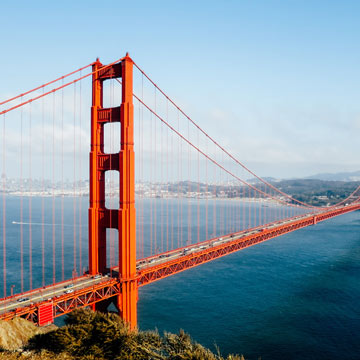 Is Now the Time to Really Call a Special Education Lawyer?
IDEA, FAPE, CHILD FIND and IEPs: The Individuals with Disabilities Education Act (IDEA) guarantees all children with disabilities to a free appropriate public education (FAPE). FAPE starts with a school's responsibility to identify that a child has a disability (Child Find) and create an Individualized Education Program (IEP) to suit the needs of the child. Parents need to be persistent, dedicated and above all else aware of the many services and accommodations that their child is entitled to under the law. As early as this point within your child's special education, many parents will often find themselves in the situation asking, "is now the time to really call a special education lawyer?" Here are a few things to consider when asking yourself that question.
Business News