Arguments in "Serial" case focus on lawyer, alibi witness
Recent Cases
Roughly two years after a new trial was ordered, Maryland's highest court on Thursday heard arguments in their review of the high-profile case of a man whose murder conviction was chronicled in the hit "Serial" podcast that attracted millions of armchair detectives.

Tasked with upholding the retrial order for Adnan Syed or reviewing a decision that could reinstate a conviction, Maryland's Court of Appeals heard about an hour's worth of arguments in the long-running case. Syed was convicted in 2000 of strangling his high school sweetheart and burying her body in a Baltimore park. He's been serving a life sentence ever since.

But a Baltimore judge vacated his conviction two years ago and a court ordered a new trial after concluding that his trial lawyer was ineffective. The state appealed. Earlier this year, the special appeals court upheld the lower court's ruling. The state appealed that decision, too.

On Thursday, state prosecutor Thiru Vignarajah acknowledged that the late trial lawyer for Syed did not contact an alibi witness but he asserts that the attorney understood the "gist" of what that witness, Asia McClain, might have told her at the time. The attorney in question, Cristina Gutierrez, died of a heart attack in 2004, about four years after Syed was convicted of murdering 18-year-old Hae Min Lee.

"The record is not silent on whether or not Ms. McClain was contacted. The state agrees with that. The record is silent on the critical question of why," he said, suggesting that it is not clear why Gutierrez decided to take one investigative path over another and asserting that it's wrong to conclude that Syed's constitutional right to effective counsel was violated.

In 2016, a lower court ordered a retrial for Syed on grounds that Gutierrez didn't contact McClain and provided ineffective counsel.
Related listings
A Minnesota man accused of faking his own death seven years ago to collect a $2 million life insurance policy arranged for a stand-in corpse to be dressed in his clothes in Moldova, according to a judge's detention order.Igor Vorotinov, 54, als...

A Shiite cleric who was a central figure in Bahrain's 2011 Arab Spring protests was sentenced to life in prison Sunday on spying charges.The ruling by the Supreme Court of Appeals came after Sheikh Ali Salman was acquitted of the charges by a lower c...

Georgia's highest court on Monday declined to stop voting in a referendum on whether a new city of Eagle's Landing should be created from part of the existing city of Stockbridge.The General Assembly passed two acts that were signed by the governor e...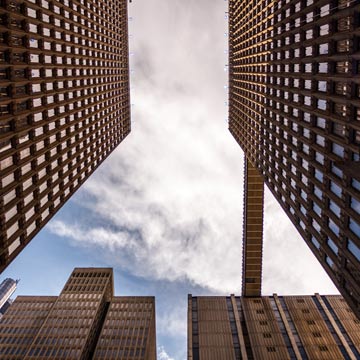 New Rochelle, New York Personal Injury Lawyers
If you or a loved one has been injured in an accident, contact Kommer, Bave & Ollman, LLP, in New Rochelle, New York, immediately. We can answer all your questions and work with you to determine if you have the grounds for a personal injury lawsuit. The attorneys at our firm are determined to resolve even the most difficult of cases. We will work closely with you to determine the best course of action to get your claim or case resolved in the most efficient way possible. We will fight for your right to compensation! No one should have to suffer a financial burden from the result of another person's carelessness. The attorneys at Kommer, Bave & Ollman, LLP will aggressively fight to ensure that justice is served on your behalf.
Business News