Congo court poised to rule on presidential vote challenge
Recent Cases
Congo's constitutional court is poised to rule on a challenge to the presidential election, with the government on Friday dismissing an unprecedented request by the African Union continental body to delay releasing the final results because of "serious doubts" about the vote.

Upholding the official results could spark new violence in a country hoping for its first peaceful, democratic transfer of power since independence in 1960. At least 34 people have been killed since provisional results were released on Jan. 10, the United Nations said.

The AU on Monday will send a high-level delegation to Congo to address the crisis in the vast Central African nation rich in the minerals key to smartphones and electric cars around the world. Its neighbors are concerned that unrest could spill across borders.

Congo government spokesman Lambert Mende called the matter one for the country's judicial bodies, and "the independence of our judiciary is no problem."

The declared runner-up in the Dec. 30 election, Martin Fayulu, has requested a recount, alleging fraud. He asserts that Congo's electoral commission published provisional results wildly different from those obtained at polling stations.

Fayulu welcomed the AU's stance and urged Congolese to support it.

Congo faces the extraordinary accusation of an election allegedly rigged in favor of the opposition. Fayulu's supporters have asserted that outgoing President Joseph Kabila made a backroom deal with the declared winner, Felix Tshisekedi, when the ruling party's candidate did poorly.
Related listings
A federal judge in South Carolina has turned back the Trump administration's attempt to continue preparatory work for offshore drilling during the federal government's partial shutdown, issuing a ruling in a federal lawsuit challenging the overall ex...

A divided Supreme Court won't let the Trump administration begin enforcing a ban on asylum for any immigrants who illegally cross the U.S.-Mexico border. Chief Justice John Roberts joined his four more liberal colleagues Friday in ruling agains...

A Minnesota man accused of faking his own death seven years ago to collect a $2 million life insurance policy arranged for a stand-in corpse to be dressed in his clothes in Moldova, according to a judge's detention order.Igor Vorotinov, 54, als...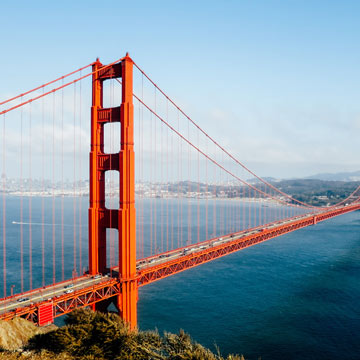 Is Now the Time to Really Call a Special Education Lawyer?
IDEA, FAPE, CHILD FIND and IEPs: The Individuals with Disabilities Education Act (IDEA) guarantees all children with disabilities to a free appropriate public education (FAPE). FAPE starts with a school's responsibility to identify that a child has a disability (Child Find) and create an Individualized Education Program (IEP) to suit the needs of the child. Parents need to be persistent, dedicated and above all else aware of the many services and accommodations that their child is entitled to under the law. As early as this point within your child's special education, many parents will often find themselves in the situation asking, "is now the time to really call a special education lawyer?" Here are a few things to consider when asking yourself that question.
Business News