Courts, BMV act after license retained after fatal crash
Legal Events
The Maine Bureau of Motor Vehicles and court officials have scrambled to close a gap in tracking and sharing information about criminal convictions that should result in license suspensions.

The problem surfaced when a man who pleaded guilty to manslaughter following a fatal crash during a police pursuit was arrested for causing another crash while being chased by police. Two others were injured, one of them critically, in the crash on March 4 in Paris, Maine.

The man being chased by police shouldn't have had a license after pleading guilty last summer to the earlier crash that killed a 70-year-old driver.

A one-page document that would have allowed the BMV to process his suspension was never sent by court staff despite the BMV's requests, and court officials suggested it was not their duty to send the paperwork because the conviction was not technically considered a driving offense under state law, the Portland Press Herald reported.

The state court's response hinged on a technicality — he was convicted not of a driving offense but manslaughter. In Maine, there's no separate conviction for "vehicular manslaughter."

On Friday, officials including Secretary of State Shenna Bellows and Valerie Stanfill, chief justice of the Maine Supreme Judicial Court, came to an agreement on correcting the problem, the newspaper reported.

But the Portland Press Herald reported that representatives of the courts and secretary of state declined to discuss specifics.

The agreement with the courts will encompass convictions connected to use of a vehicle but not specifically included in the driving statute, said Emily Cook, spokesperson for Bellows.
Related listings
The Supreme Court on Friday left in place Texas' ban on most abortions, offering only a glimmer of daylight for clinics in the state to challenge the nation's most restrictive abortion law. The decision, little more than a week after the ...

New Mexico's Supreme Court is considering whether state legislators should have a greater say in the spending more than $1 billion in federal pandemic aid. Arguments in the case were scheduled for Wednesday morning at the five-seat high court. ...

The Idaho Supreme Court has rejected a new law designed to make it harder for voters to get initiatives on the ballot, saying the legislation was so restrictive that it violated a fundamental right under the state's constitution. The ruling iss...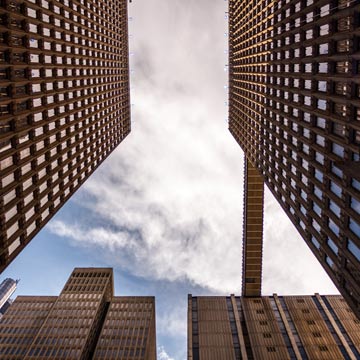 Victorville CA DUI Lawyers - Drunk Driving Defense Attorney
The outcome of a DUI defense will have a long-term effect on anyone's life, making the decision to receive legal representation an easy one. The fact is, most people accused of a DUI are first offenders with no criminal background. Whether this is your first run in with the law or you have had previous convictions, you are in need of a DUI defense attorney.

If you fail a sobriety test or have a blood alcohol level above 0.8%, you are considered to be driving under the influence in which you will be arrested. During this time you will be read your Miranda rights and it is crucial to exercise your right to remain silent. As they say, "anything you say can and will be held against you in court." The courtroom takes no mercy on drunk drivers and any statement you make during your arrest will only damage your case.

The charges you are facing for a DUI range from fines, a 12-month suspension on your license and worst-case scenario, prison time. Your attorney will be able to analyze your situation to decide the best way to go about your case.

Our Victorville CA DUI defense attorneys know the tricky ways to challenge all of the DUI tests and know how to claim improper collection of evidence. We will be able to negotiate on your behalf and free you from charges and help you keep your drivers license. The DUI process can last up to several months, we can make this process easier on you.