Court won't stop Texas abortion ban, but lets clinics sue
Legal Events
The Supreme Court on Friday left in place Texas' ban on most abortions, offering only a glimmer of daylight for clinics in the state to challenge the nation's most restrictive abortion law.

The decision, little more than a week after the court signaled it would roll back abortion rights and possibly overturn its landmark Roe v. Wade decision, was greeted with dismay by abortion rights supporters but praise by opponents.

Five conservative justices, including three appointed by former President Donald Trump, formed a majority to limit who can be sued by the clinics, a result that both sides said probably will prevent federal courts from effectively blocking the law.

Texas licensing officials may be sued, but not state court judges, court clerks or state Attorney General Ken Paxton, the court ruled. That seems to leave people free, under the unusual structure of the Texas law, to sue abortion clinics and anyone else who "aids or abets" an abortion performed after cardiac activity is detected in an embryo, around six weeks and before some women know they're pregnant.

"The Supreme Court has essentially greenlit Texas's cynical scheme and prevented federal courts from blocking an unconstitutional law," the Center for Reproductive Rights, which represents the Texas clinics, said on Twitter.

The court acted more than a month after hearing arguments over the law, which makes no exceptions for rape or incest.
Related listings
New Mexico's Supreme Court is considering whether state legislators should have a greater say in the spending more than $1 billion in federal pandemic aid. Arguments in the case were scheduled for Wednesday morning at the five-seat high court. ...

The Idaho Supreme Court has rejected a new law designed to make it harder for voters to get initiatives on the ballot, saying the legislation was so restrictive that it violated a fundamental right under the state's constitution. The ruling iss...

Our Firm has established a reputation for enforcing and protecting trademarks in the marketplace with enforcement actions in Federal and State courts throughout the United States as well as at the Trademark Trial and Appeal Board. San Francisco Trade...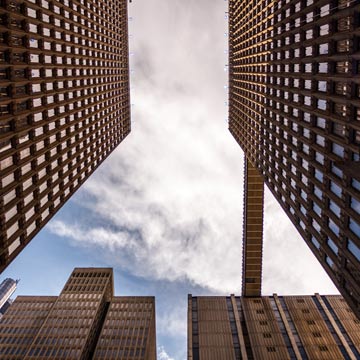 Victorville CA DUI Lawyers - Drunk Driving Defense Attorney
The outcome of a DUI defense will have a long-term effect on anyone's life, making the decision to receive legal representation an easy one. The fact is, most people accused of a DUI are first offenders with no criminal background. Whether this is your first run in with the law or you have had previous convictions, you are in need of a DUI defense attorney.

If you fail a sobriety test or have a blood alcohol level above 0.8%, you are considered to be driving under the influence in which you will be arrested. During this time you will be read your Miranda rights and it is crucial to exercise your right to remain silent. As they say, "anything you say can and will be held against you in court." The courtroom takes no mercy on drunk drivers and any statement you make during your arrest will only damage your case.

The charges you are facing for a DUI range from fines, a 12-month suspension on your license and worst-case scenario, prison time. Your attorney will be able to analyze your situation to decide the best way to go about your case.

Our Victorville CA DUI defense attorneys know the tricky ways to challenge all of the DUI tests and know how to claim improper collection of evidence. We will be able to negotiate on your behalf and free you from charges and help you keep your drivers license. The DUI process can last up to several months, we can make this process easier on you.