N Carolina elections board back in court in power struggle
Daily Briefs
The repeatedly altered composition of North Carolina's elections board returned to court Thursday as a proxy for the lengthy power struggle between Democratic Gov. Roy Cooper and the Republican-dominated legislature.

A panel of three trial judges listened for over three hours but didn't immediately rule on the request by Cooper's lawyers to throw out a third iteration of a combined elections and ethics board. Structures of two earlier versions created by GOP lawmakers previously have been declared unconstitutional.

GOP lawmakers and Cooper have been embroiled in litigation and political disputes since Cooper was elected governor in 2016. Lawmakers have passed several bills that eroded Cooper's powers. The board is important because its members can approve early-voting sites that could affect election turnout. They can also assess campaign finance penalties and determine ethics law violations.

Republicans argue their latest attempt — the current nine-member board chosen by Cooper, with four Democrats, four Republicans and a ninth who can't be a member of either party — passes constitutional muster.

But Jim Phillips, a Cooper lawyer, told the judges the new board structure suffers the same flaws as the other versions because it still usurps the governor's constitutional duty to ensure state election laws are faithfully executed. While Cooper appoints the entire board, Phillips said, he only has strong influence over the four Democratic choices, picked from a list provided by the state Democratic Party.
Related listings
U.S. Citizenship and Immigration Services (USCIS) began issuing redesigned Certificates of Citizenship and Naturalization today, following a successful pilot in four USCIS field offices and one service center. The redesign of these eight certificates...

Burundi has become the first country to withdraw from the International Criminal Court, but officials say the court's prosecutor will move ahead with an examination of the East African nation's deadly political turmoil.An ICC spokesman confirmed that...

Idaho Gov. C.L. "Butch" Otter has appointed Twin Falls judge Richard Bevan to the state's highest court. Otter announced Tuesday that Bevan — currently the 5th Judicial District's administrative judge — will replace retiring Idaho Supreme Court Justi...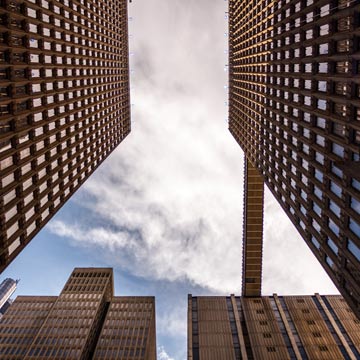 Victorville CA DUI Lawyers - Drunk Driving Defense Attorney
The outcome of a DUI defense will have a long-term effect on anyone's life, making the decision to receive legal representation an easy one. The fact is, most people accused of a DUI are first offenders with no criminal background. Whether this is your first run in with the law or you have had previous convictions, you are in need of a DUI defense attorney.

If you fail a sobriety test or have a blood alcohol level above 0.8%, you are considered to be driving under the influence in which you will be arrested. During this time you will be read your Miranda rights and it is crucial to exercise your right to remain silent. As they say, "anything you say can and will be held against you in court." The courtroom takes no mercy on drunk drivers and any statement you make during your arrest will only damage your case.

The charges you are facing for a DUI range from fines, a 12-month suspension on your license and worst-case scenario, prison time. Your attorney will be able to analyze your situation to decide the best way to go about your case.

Our Victorville CA DUI defense attorneys know the tricky ways to challenge all of the DUI tests and know how to claim improper collection of evidence. We will be able to negotiate on your behalf and free you from charges and help you keep your drivers license. The DUI process can last up to several months, we can make this process easier on you.