Burundi becomes 1st to leave International Criminal Court
Daily Briefs
Burundi has become the first country to withdraw from the International Criminal Court, but officials say the court's prosecutor will move ahead with an examination of the East African nation's deadly political turmoil.

An ICC spokesman confirmed that the pullout took effect Friday, a year after Burundi notified the United Nations secretary-general of its intention to leave the court that prosecutes the world's worst atrocities.

Burundi is the only one of three African nations to go ahead with withdrawal after they made moves last year to leave amid accusations that the court focuses too much on the continent. South Africa's withdrawal was revoked in March. Gambia's new government reversed its withdrawal in February.

On Friday, Burundi's justice minister called the ICC withdrawal "a great achievement" in reinforcing the country's independence. Aimee Laurentine Kanyana also called on police and prosecutors to respect human rights so that "white people" won't have "false proofs to rely on in accusing Burundi."

Burundi's withdrawal doesn't affect the preliminary examination of the country's situation already underway by the court's prosecutor, ICC spokesman Fadi El Abdallah told The Associated Press. That examination began in April 2016.

Burundi has faced deadly political turmoil since April 2015, when President Pierre Nkurunziza announced plans to seek a disputed third term that he ultimately won.
Related listings
Idaho Gov. C.L. "Butch" Otter has appointed Twin Falls judge Richard Bevan to the state's highest court. Otter announced Tuesday that Bevan — currently the 5th Judicial District's administrative judge — will replace retiring Idaho Supreme Court Justi...

A company that owns 10 Jimmy John's sandwich shops in the Twin Cities was within its rights to fire six union workers who circulated posters critical of the company's sick-leave policy, a federal appeals court ruled Monday. The full 8th U.S. Circuit ...

A Playboy centerfold who ignited a backlash of criticism when she secretly snapped a photo of a naked 71-year-old woman in a locker room and posted it online mocking the woman's body is expected to appear in court Wednesday to resolve a criminal char...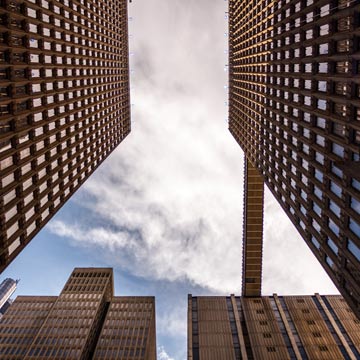 Victorville CA DUI Lawyers - Drunk Driving Defense Attorney
The outcome of a DUI defense will have a long-term effect on anyone's life, making the decision to receive legal representation an easy one. The fact is, most people accused of a DUI are first offenders with no criminal background. Whether this is your first run in with the law or you have had previous convictions, you are in need of a DUI defense attorney.

If you fail a sobriety test or have a blood alcohol level above 0.8%, you are considered to be driving under the influence in which you will be arrested. During this time you will be read your Miranda rights and it is crucial to exercise your right to remain silent. As they say, "anything you say can and will be held against you in court." The courtroom takes no mercy on drunk drivers and any statement you make during your arrest will only damage your case.

The charges you are facing for a DUI range from fines, a 12-month suspension on your license and worst-case scenario, prison time. Your attorney will be able to analyze your situation to decide the best way to go about your case.

Our Victorville CA DUI defense attorneys know the tricky ways to challenge all of the DUI tests and know how to claim improper collection of evidence. We will be able to negotiate on your behalf and free you from charges and help you keep your drivers license. The DUI process can last up to several months, we can make this process easier on you.