Appeals court backs Jimmy John's franchisee in labor dispute
Daily Briefs
A company that owns 10 Jimmy John's sandwich shops in the Twin Cities was within its rights to fire six union workers who circulated posters critical of the company's sick-leave policy, a federal appeals court ruled Monday.

The full 8th U.S. Circuit Court of Appeals reversed a three-judge appeals panel, which had affirmed a National Labor Relations Board ruling in favor of the workers, who were part of a unionization drive by the Industrial Workers of the World at shops owned by MikLin Enterprises.

The full appeals court concluded that the poster attack was "so disloyal" that it wasn't protected by federal labor law.

The posters were timed to the flu season in early 2011. They protested the company's policy against workers calling in sick without finding replacements to take their shifts, and accused the company of putting the health of its customers at risk. The poster features two identical photos of Jimmy John's sandwiches but said one was made by a healthy worker and one was made by a sick worker.

"Can't tell the difference?" the poster read. "That's too bad because Jimmy John's workers don't get paid sick days. Shoot, we can't even call in sick. We hope your immune system is ready because you're about to take the sandwich test."

The poster and a press release were distributed to more than 100 local and national news organizations, and the IWW threatened wider distribution if its demands were not met.

The NLRB concluded that MikLin violated protections for employee communications to the public that are part of an ongoing labor dispute. The three-judge appeals panel agreed. But the full appeals court said the board misapplied a controlling precedent set in a 1953 U.S. Supreme Court case that permits firings for disloyalty when the quality of a company's product is attacked, as opposed to communications targeting the employer's labor practices.


Related listings
A Playboy centerfold who ignited a backlash of criticism when she secretly snapped a photo of a naked 71-year-old woman in a locker room and posted it online mocking the woman's body is expected to appear in court Wednesday to resolve a criminal char...

An Austrian court has found a former Croatian general guilty of embezzling millions of euros and sentenced him and an associate to two years in prison. The court in the southern city of Klagenfurt determined Wednesday that the ex-general, Vladimir Za...

The Alabama Supreme Court has ruled that a woman can pursue a wrongful-death lawsuit against an obstetrician after a miscarriage when she was five to six weeks pregnant. Justices on Friday reversed a trial judge's order dismissing the wrongful-death ...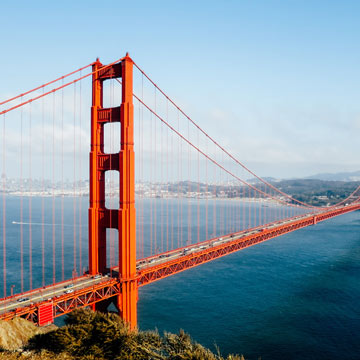 Is Now the Time to Really Call a Special Education Lawyer?
IDEA, FAPE, CHILD FIND and IEPs: The Individuals with Disabilities Education Act (IDEA) guarantees all children with disabilities to a free appropriate public education (FAPE). FAPE starts with a school's responsibility to identify that a child has a disability (Child Find) and create an Individualized Education Program (IEP) to suit the needs of the child. Parents need to be persistent, dedicated and above all else aware of the many services and accommodations that their child is entitled to under the law. As early as this point within your child's special education, many parents will often find themselves in the situation asking, "is now the time to really call a special education lawyer." Here are a few things to consider when asking yourself that question.