Tennessee high court refuses to block looming execution
Criminal Law News
The Tennessee Supreme Court has refused to stay Thursday's scheduled execution of a convicted child killer while the state's new lethal injection protocol continues to be challenged on appeal.

The order brings Tennessee within days of killing Billy Ray Irick with a three-drug mixture, barring some last-minute change. Irick, 59, would be the first inmate Tennessee has executed since 2009. He was convicted of the 1985 rape and killing of a 7-year-old Knoxville girl.

Federal public defender Kelley Henry said she will request a stay with the U.S. Supreme Court. She had asked Gov. Bill Haslam to issue a temporary reprieve while the drugs are studied further. But the governor quickly ruled it out, saying he would not intervene.

"My role is not to be the 13th juror or the judge or to impose my personal views, but to carefully review the judicial process to make sure it was full and fair," Haslam said in a statement Monday. "Because of the extremely thorough judicial review of all of the evidence and arguments at every stage in this case, clemency is not appropriate."

The Tennessee Supreme Court's majority wrote that its rules require proving that the lawsuit challenging the lethal injection drugs is likely to succeed on appeal, but Irick's attorney has failed to do so.

In a ruling late last month, Davidson County Chancellor Ellen Hobbs Lyle wrote that attorneys for 33 death row inmates, including Irick, didn't prove that there is a substantially less painful means to carry out the execution or that the drugs the state plans to use would cause the inmate to be tortured to death.
Related listings
Criminal Law News

07/16/2018

Pennsylvania's highest court is upholding Philadelphia's tax on soda and other sweetened drinks, rejecting a challenge by merchants and the beverage industry.The Supreme Court ruled Wednesday the 1.5-cent-per-ounce levy is aimed at distributors and d...

Criminal Law News

03/11/2018

The Supreme Court is putting limits on the ability of police to search vehicles when they do not have a search warrant.The court sided 8-1 Tuesday with a Virginia man who complained that police walked onto his driveway and pulled back a tarp covering...

Criminal Law News

01/11/2018

Spain's top court said Saturday that Catalonia's fugitive ex-president must return to the country and be present in the regional parliament to receive the authority to form a new government.The Constitutional Court ruled that a session of Catalonia's...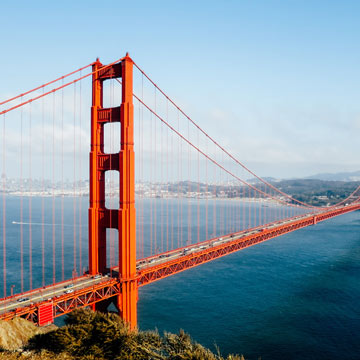 Is Now the Time to Really Call a Special Education Lawyer?
IDEA, FAPE, CHILD FIND and IEPs: The Individuals with Disabilities Education Act (IDEA) guarantees all children with disabilities to a free appropriate public education (FAPE). FAPE starts with a school's responsibility to identify that a child has a disability (Child Find) and create an Individualized Education Program (IEP) to suit the needs of the child. Parents need to be persistent, dedicated and above all else aware of the many services and accommodations that their child is entitled to under the law. As early as this point within your child's special education, many parents will often find themselves in the situation asking, "is now the time to really call a special education lawyer?" Here are a few things to consider when asking yourself that question.
Business News