Supreme Court limits warrantless vehicle searches near homes
Criminal Law News
The Supreme Court is putting limits on the ability of police to search vehicles when they do not have a search warrant.

The court sided 8-1 Tuesday with a Virginia man who complained that police walked onto his driveway and pulled back a tarp covering his motorcycle, which turned out to be stolen. They acted without a warrant, relying on a line of Supreme Court cases generally allowing police to search a vehicle without a warrant.

The justices said the automobile exception does not apply when searching vehicles parked adjacent to a home.

The court ruled in the case of Ryan Collins, who was arrested at the home of his girlfriend in Charlottesville, Virginia. Collins had twice eluded police in high-speed chases in which he rode an orange and black motorcycle.

The authorities used Collins' Facebook page to eventually track the motorcycle to his girlfriend's home.

Collins argued that police improperly entered private property uninvited and without a warrant.

Virginia's Supreme Court said the case involved what the Supreme Court has called the "automobile exception," which generally allows police to search a vehicle without a warrant if they believe the vehicle contains contraband.

Justice Sonia Sotomayor said for the court Tuesday that the state court was wrong. Sotomayor said that constitutional protections for a person's home and the area surrounding it, the curtilage, outweigh the police interest in conducting a vehicle search without a warrant.

Dutch court says time ripe for law to recognize 3rd gender

A court in the Netherlands says that lawmakers should recognize a neutral, third gender, in a groundbreaking ruling for a person who does not identify as male or female.

The court in the southern city of Roermond said Monday that the person's gender could not be definitively determined at birth. The person was registered as male but later had treatment to become a woman and successfully applied to have her gender officially changed to female.

However the applicant later sought to be listed as a "third gender" — neither male nor female.

The court said in a statement that "the time is ripe for recognition of a third gender," adding that "it is now up to lawmakers."

Transgender activists hailed the ruling as a revolutionary step in Dutch law.
Related listings
Criminal Law News

01/11/2018

Spain's top court said Saturday that Catalonia's fugitive ex-president must return to the country and be present in the regional parliament to receive the authority to form a new government.The Constitutional Court ruled that a session of Catalonia's...

Criminal Law News

11/16/2017

The U.S. Supreme Court agreed Monday to hear a First Amendment case brought by a Florida man who previously won a landmark ruling from the justices on whether his floating home was a house, not a boat subject to easier government seizure under laws t...

Criminal Law News

11/03/2017

When Gov. Dannel P. Malloy makes his pick for the next Connecticut chief justice, the Democrat will have nominated six of the seven people serving on the state's highest court — a rare feat in the history of the governorship.Lawyers and other l...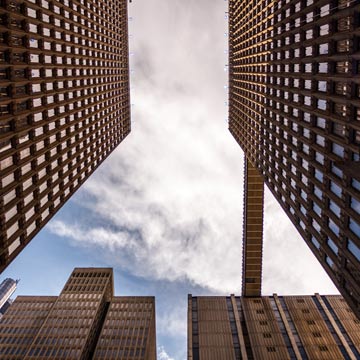 New Rochelle, New York Personal Injury Lawyers
If you or a loved one has been injured in an accident, contact Kommer, Bave & Ollman, LLP, in New Rochelle, New York, immediately. We can answer all your questions and work with you to determine if you have the grounds for a personal injury lawsuit. The attorneys at our firm are determined to resolve even the most difficult of cases. We will work closely with you to determine the best course of action to get your claim or case resolved in the most efficient way possible. We will fight for your right to compensation! No one should have to suffer a financial burden from the result of another person's carelessness. The attorneys at Kommer, Bave & Ollman, LLP will aggressively fight to ensure that justice is served on your behalf.
Business News