Mixed rulings for Republicans from Kentucky Supreme Court
Criminal Law News
In a pair of mixed rulings for Kentucky Republicans, the state Supreme Court on Thursday struck down a law requiring a panel of doctors to review medical malpractice cases before they go to court while upholding the state's law banning mandatory union dues for most employees.

Republicans celebrated when Gov. Matt Bevin signed both laws, made possible only after the GOP won control of the state House of Representatives in 2016 for the first time in nearly 100 years. Bevin has credited the union dues law, known as right-to-work, with boosting record levels of business investment in Kentucky. But the medical review panel law has been criticized for clogging the state's court system.

The medical review law gives a panel of doctors nine months to review medical malpractice lawsuits and issue an opinion about whether they are frivolous. A review of court records in August of this year by the Courier Journal found that in the first year the law was in effect, 11 percent of the 531 malpractice lawsuits filed had been assigned to a panel. Of those, findings had been issued in 3 percent.

The state legislature passed the law in 2017. Tonya Claycomb sued on behalf of her child, Ezra, who was born with severe brain damage and cerebral palsy she says was caused by medical malpractice. She argued the bill delayed her access to the courts, citing section 14 of the Kentucky Constitution. It says all courts shall be open and every person will have access "without ... delay."

Lawyers for Gov. Bevin argued the law is helpful because it gets the two sides talking before a lawsuit is filed, which could lead to an agreement to settle the case outside of court. They also pointed out the state has other laws that limit access to the courts, including requiring heirs to wait at least six months before suing the executor of an estate.
Related listings
Criminal Law News

10/02/2018

The Supreme Court on Monday refused to hear an appeal from a California billionaire who doesn't want to open a road on his property so that the public can access a beach.The justices said that they will not take up Vinod Khosla's appeal of a Californ...

Criminal Law News

08/05/2018

The Tennessee Supreme Court has refused to stay Thursday's scheduled execution of a convicted child killer while the state's new lethal injection protocol continues to be challenged on appeal.The order brings Tennessee within days of killing Billy Ra...

Criminal Law News

07/16/2018

Pennsylvania's highest court is upholding Philadelphia's tax on soda and other sweetened drinks, rejecting a challenge by merchants and the beverage industry.The Supreme Court ruled Wednesday the 1.5-cent-per-ounce levy is aimed at distributors and d...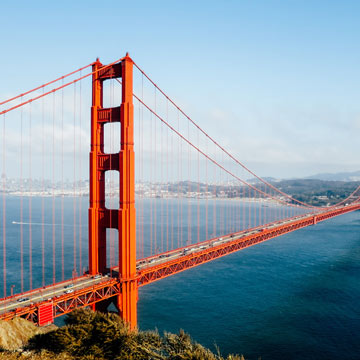 Is Now the Time to Really Call a Special Education Lawyer?
IDEA, FAPE, CHILD FIND and IEPs: The Individuals with Disabilities Education Act (IDEA) guarantees all children with disabilities to a free appropriate public education (FAPE). FAPE starts with a school's responsibility to identify that a child has a disability (Child Find) and create an Individualized Education Program (IEP) to suit the needs of the child. Parents need to be persistent, dedicated and above all else aware of the many services and accommodations that their child is entitled to under the law. As early as this point within your child's special education, many parents will often find themselves in the situation asking, "is now the time to really call a special education lawyer?" Here are a few things to consider when asking yourself that question.
Business News