Man denies kidnapping charge in alleged murder-for-hire plot
Breaking Stories
A Colorado man pleaded not guilty Thursday in federal court in Vermont to kidnapping a man who was later found shot to death in a snowbank in 2018 in what prosecutors allege is a murder-for-hire case stemming from a financial dispute.

Federal prosecutors say they believe Jerry Banks, 34, of Fort Garland, Colorado, killed Gregory Davis, 49, of Danville, Vermont, but he has not been charged in the killing. U.S. District Judge Geoffrey Crawford ordered Banks to remain detained until trial, noting the prosecutors' concerns about his risk of flight and safety risk to potential witnesses.

"Someone who would kill for money would likely kill or improperly influence a witness or otherwise seek to influence the course of a trial that would result in his life in prison," Paul Van de Graaf and Jonathan Ophardt, assistant U.S. attorneys for Vermont, wrote in their detention request. They said Banks has a history of living "off the grid" and no strong connection to Vermont or anywhere else in the country.

Banks' federal public defender, Mary Nerino, did not contest detention and would not comment on the charges after the arraignment.

Davis was abducted from his Danville, Vermont, home on Jan. 6, 2018, and found shot to death the next day in a snowbank on a back road in Barnet.

Prosecutors detailed the alleged conspiracy in a filing Monday in federal court in Las Vegas. They wrote that Davis had been threatening to go to the FBI with information that Serhat Gumrukcu, 39, an inventor and the co-founder of a Los Angeles-based biotechnology company, was defrauding Davis in a multimillion-dollar oil deal Gumrukcu and Gumrukcu's brother had entered into with Davis in 2015.

Gurumkcu was facing felony fraud charges in California in 2017 and was working on a deal that came together soon after Davis' death that gave him significant ownership stake in Enochian Bioscience.
Related listings
Breaking Stories

05/22/2022

A court in Pakistan's capital has ordered an investigation into the controversial arrest of a former human rights minister over a decades old land dispute.Chief Justice Ather Minallah of the Islamabad High Court late Saturday ordered the probe ...

Breaking Stories

03/29/2022

A judge on Tuesday dismissed a motion to declare a Tennessee death row inmate intellectually disabled, a move that would have prohibited his upcoming execution.Senior Judge Walter Kurtz wrote that federal courts had previously determined Byron Black ...

Breaking Stories

11/09/2021

The International Criminal Court is opening a formal investigation into allegations of torture and extrajudicial killings committed by Venezuelan security forces under President Nicolás Maduro's rule, the first time a country in Latin Am...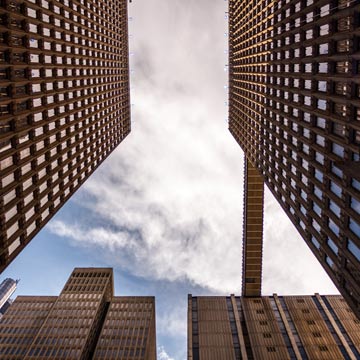 Victorville CA DUI Lawyers - Drunk Driving Defense Attorney
The outcome of a DUI defense will have a long-term effect on anyone's life, making the decision to receive legal representation an easy one. The fact is, most people accused of a DUI are first offenders with no criminal background. Whether this is your first run in with the law or you have had previous convictions, you are in need of a DUI defense attorney.

If you fail a sobriety test or have a blood alcohol level above 0.8%, you are considered to be driving under the influence in which you will be arrested. During this time you will be read your Miranda rights and it is crucial to exercise your right to remain silent. As they say, "anything you say can and will be held against you in court." The courtroom takes no mercy on drunk drivers and any statement you make during your arrest will only damage your case.

The charges you are facing for a DUI range from fines, a 12-month suspension on your license and worst-case scenario, prison time. Your attorney will be able to analyze your situation to decide the best way to go about your case.

Our Victorville CA DUI defense attorneys know the tricky ways to challenge all of the DUI tests and know how to claim improper collection of evidence. We will be able to negotiate on your behalf and free you from charges and help you keep your drivers license. The DUI process can last up to several months, we can make this process easier on you.