Judge won't halt execution over intellectual disability
Breaking Stories
A judge on Tuesday dismissed a motion to declare a Tennessee death row inmate intellectually disabled, a move that would have prohibited his upcoming execution.

Senior Judge Walter Kurtz wrote that federal courts had previously determined Byron Black was not intellectually disabled and therefore was ineligible to have the decision considered once again. The 45-page decision comes despite agreement between Nashville's district attorney and Black's lawyers that he is intellectually disabled and should not be put to death.

Black is scheduled to be executed on Aug. 18 for his murder convictions in the April 1988 killings of his girlfriend and her two young daughters.

Black's attorneys had argued the 65-year-old should be spared under a 2021 law that made Tennessee's prohibition against executing people with intellectual disability retroactive, pointing out there is a different standard in place now than in 2004 — when the court found that Black didn't meet the now-obsolete definition of "mental retardation." Previously, Tennessee had no mechanism for an inmate to reopen a case to press an intellectual disability claim.

However, Kurtz ultimately concluded that the new state law does not apply to death row inmates who had previously received a ruling from a prior court.

"This Court fails to see how the federal courts' resolution of petitioner's intellectual disability claim can be seen as anything other than an adjudication on the merits under the legal and medical principles which are embodied in the most recent version of (Tennessee law),"Kurtz wrote. "Given the above, the Court finds that Mr. Black had a full and fair previous adjudication on the merits of his intellectual disability claim."

Black was convicted by a Nashville court in the deaths of girlfriend Angela Clay, 29, and her daughters Latoya, 9, and Lakesha, 6. Prosecutors said he was in a jealous rage when he shot the three at their home. At the time, Black was on work release while serving time for shooting and wounding Clay's estranged husband.

Earlier this month, District Attorney Glenn Funk — Nashville's lead prosecutor — announced that he agreed with Black's legal team that the inmate was intellectually disabled and should instead face a sentence of life in prison.


Related listings
Breaking Stories

11/09/2021

The International Criminal Court is opening a formal investigation into allegations of torture and extrajudicial killings committed by Venezuelan security forces under President Nicolás Maduro's rule, the first time a country in Latin Am...

Breaking Stories

08/20/2021

The Biden administration on Wednesday proposed changing how asylum claims are handled, aiming to reduce a huge backlog of cases from the U.S.-Mexico border that has left people waiting years to find out whether they will be allowed to stay in America...

Breaking Stories

07/12/2021

Nepal's Supreme Court reinstated the House of Representatives on Monday and upheld the leader of the opposition's claim to be the new prime minister. The 167-page court order removes Prime Minister Khadga Prasad Oli, who had been running ...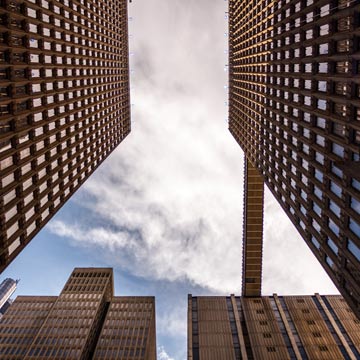 Victorville CA DUI Lawyers - Drunk Driving Defense Attorney
The outcome of a DUI defense will have a long-term effect on anyone's life, making the decision to receive legal representation an easy one. The fact is, most people accused of a DUI are first offenders with no criminal background. Whether this is your first run in with the law or you have had previous convictions, you are in need of a DUI defense attorney.

If you fail a sobriety test or have a blood alcohol level above 0.8%, you are considered to be driving under the influence in which you will be arrested. During this time you will be read your Miranda rights and it is crucial to exercise your right to remain silent. As they say, "anything you say can and will be held against you in court." The courtroom takes no mercy on drunk drivers and any statement you make during your arrest will only damage your case.

The charges you are facing for a DUI range from fines, a 12-month suspension on your license and worst-case scenario, prison time. Your attorney will be able to analyze your situation to decide the best way to go about your case.

Our Victorville CA DUI defense attorneys know the tricky ways to challenge all of the DUI tests and know how to claim improper collection of evidence. We will be able to negotiate on your behalf and free you from charges and help you keep your drivers license. The DUI process can last up to several months, we can make this process easier on you.