The Latest: Colorado governor announces Supreme Court pick
United States Courts
Gov. John Hickenlooper has named Carlos Samour to the Colorado Supreme Court, filling a vacancy left by Chief Justice Nancy Rice's imminent retirement.

Samour, a judge in the 18th Judicial District in Arapahoe County, is best known for presiding over the Aurora theater shooting trial in 2015.

Samour was raised in El Salvador, where his father was also a judge. Hickenlooper said his family fled the country when Samour was 13 because his father feared retaliation for finding a military official guilty.

"His father was ousted from his judicial position and his home was riddled by bullets because his father chose to faithfully apply the laws of that country," said Hickenlooper, a Democrat.

Samour was chosen from three nominees after Rice in March announced her plans to retire at the end of June. She will have served more than four years as chief justice, nearly 20 years on the court and about 31 years total as a judge in Colorado.

Gov. John Hickenlooper on Wednesday plans to announce his choice to fill a vacancy on the Colorado Supreme Court.

Earlier this month, a judicial nominating commission gave the governor three judges to choose from, after Chief Justice Nancy Rice announced her retirement.

The nominees are Maria Berkenkotter, the former chief judge of the 20th Judicial District in Boulder County; Karen Brody, a judge in the 2nd Judicial District in Denver County; and Carlos Samour, a judge in the 18th Judicial District in Arapahoe County.
Related listings
United States Courts

07/30/2017

There are 13 appellate courts that sit below the U.S. Supreme Court, and they are called the U.S. Courts of Appeals. The 94 federal judicial districts are organized into 12 regional circuits, each of which has a court of appeals. The appellate ...

United States Courts

07/30/2017

U.S. Supreme Court The Supreme Court is the final judge in all cases involving laws of Congress, and the highest law of all — the Constitution. The Supreme Court, however, is far from all-powerful. Its power is limited by the other two branches...

United States Courts

06/30/2017

Judicial Panel On Multidistrict Litigati - ECF U.S. Court Of Federal Claims - ECF U.S. Court Of International Trade - ECF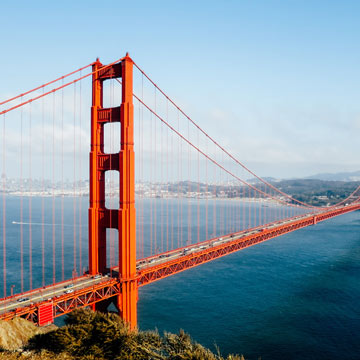 Is Now the Time to Really Call a Special Education Lawyer?
IDEA, FAPE, CHILD FIND and IEPs: The Individuals with Disabilities Education Act (IDEA) guarantees all children with disabilities to a free appropriate public education (FAPE). FAPE starts with a school's responsibility to identify that a child has a disability (Child Find) and create an Individualized Education Program (IEP) to suit the needs of the child. Parents need to be persistent, dedicated and above all else aware of the many services and accommodations that their child is entitled to under the law. As early as this point within your child's special education, many parents will often find themselves in the situation asking, "is now the time to really call a special education lawyer?" Here are a few things to consider when asking yourself that question.
Business News