Man granted new trial in 2006 triple murder freed after plea
United States Courts
An man granted a new trial in the murders of three men in Ohio more than a decade and a half ago has been released after reaching a plea agreement with prosecutors.

Stoney Thompson, 43, was originally sentenced in Lucas County to three consecutive life terms in the October 2006 slayings of Todd Archambeau, 44, Kenneth Nicholson, 41, and Michael York, 44, who were found shot and stabbed in a boarded-up house in Toledo.

Thompson, originally convicted of complicity to commit murder, was resentenced on involuntary manslaughter convictions under the plea agreement, The (Toledo) Blade reported. He submitted an Alford plea, in which a defendant does not acknowledge guilt but concedes that prosecutors have sufficient evidence for conviction.

Judge James Bates sentenced Thompson to six years for each involuntary manslaughter count to be served consecutively for a total of 18 years. The judge allowed his release but ordered him to remain on probation for the remaining two years of the sentence.

The Sixth U.S. District Court of Appeals in July had ordered a new trial for Thompson, citing evidence not turned over to the defense by prosecutors that included other potential suspects, recorded testimony of other parties, and a photo of a bloody shoe print that didn't match Thompson's own shoes. Thompson's brother, Goldy, was acquitted in the same case following a separate trial in which the evidence hadn't been withheld, the newspaper reported.

The appeals court judges also cited a lack of physical evidence tying the defendant to the crimes and noted as "strange" the jury's decision to acquit Thompson of firearms specifications in each death, given that the victims were all shot and one died of a gunshot wound.
Related listings
United States Courts

10/29/2022

A Washington city's dress code ordinance saying bikini baristas must cover their bodies at work has been ruled unconstitutional by a federal court.The decision in a partial summary judgment this week comes after a lengthy legal battle between b...

United States Courts

09/19/2022

The Kentucky Supreme Court has suspended an Eastern Kentucky prosecutor who promised to help a defendant in exchange for nude photos.Ronnie Goldy is the commonwealth's attorney for Bath, Menifee, Montgomery and Rowan counties. Although the cour...

United States Courts

06/27/2022

The chairman and ranking minority member of the Senate Judiciary Committee sent a letter to an advocacy group for minor leaguers asking questions about baseball's antitrust exemption.Sen. Richard Durbin, an Illinois Democrat who chairs the comm...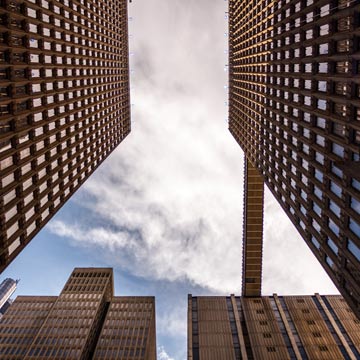 Victorville CA DUI Lawyers - Drunk Driving Defense Attorney
The outcome of a DUI defense will have a long-term effect on anyone's life, making the decision to receive legal representation an easy one. The fact is, most people accused of a DUI are first offenders with no criminal background. Whether this is your first run in with the law or you have had previous convictions, you are in need of a DUI defense attorney.

If you fail a sobriety test or have a blood alcohol level above 0.8%, you are considered to be driving under the influence in which you will be arrested. During this time you will be read your Miranda rights and it is crucial to exercise your right to remain silent. As they say, "anything you say can and will be held against you in court." The courtroom takes no mercy on drunk drivers and any statement you make during your arrest will only damage your case.

The charges you are facing for a DUI range from fines, a 12-month suspension on your license and worst-case scenario, prison time. Your attorney will be able to analyze your situation to decide the best way to go about your case.

Our Victorville CA DUI defense attorneys know the tricky ways to challenge all of the DUI tests and know how to claim improper collection of evidence. We will be able to negotiate on your behalf and free you from charges and help you keep your drivers license. The DUI process can last up to several months, we can make this process easier on you.