Iowa's high court stops lawsuit over farm runoff pollution
United States Courts
A sharply divided Iowa Supreme Court on Friday stopped a lawsuit aimed at reducing the flow of fertilizer and hog farm waste into the state's river and streams, finding that limiting pollution from farms was a political matter and not one for the courts.

The 4-3 decision handed a significant defeat to environmental groups hoping to get the chance to prove that Iowa should scrap it's voluntary farm pollution policy, order new mandatory limits on nitrogen and phosphorous pollution and stop construction of new hog barns.

It is the latest court rejection of an attempt to force the nation's leading corn and pork producing state to clean up farm pollutants from its major rivers that provide drinking water to hundreds of thousands of Iowans.

The lawsuit, which was brought by Iowa Citizens for Community Improvement and Food & Water Watch, contended that unregulated farm pollution is violating the rights of citizens to clean water in the Raccoon River for recreational and drinking water use.

It said a legal concept that precedes Iowa statehood — the public trust doctrine — should apply to this case and require the state to ensure that citizens have a useable Raccoon River untainted by excess pollution caused by farm runoff of fertilizer and animal manure.

A state judge ruled in 2019 that the environmental groups sufficiently demonstrated that they suffered injury because the river's untreated water is too polluted to enjoy recreationally or aesthetically. The state appealed the ruling and asked the court to dismiss the lawsuit.

Four of the court's conservative justices said the environmental groups didn't show that the state's actions had caused a concrete injury the courts could fix. They also said the public trust doctrine historically hasn't been used to solve a problem as complex as the environmental issues raised, and that the issues at the heart of the case were political questions that would fall to the Legislature to settle.

"There is not enough here to demonstrate that a favorable outcome in this case is likely to redress the plaintiffs' alleged reduced ability to kayak, swim, or enjoy views of the Raccoon River, or would save them money on drinking water. The plaintiffs' claims must therefore be dismissed for lack of standing," Justice Edward Mansfield wrote for the majority.


He said the Des Moines Water Works would have better standing to sue, but he pointed out that the utility already did so and lost a 2017 federal court case that was also dismissed.
The utility filed a brief with the state Supreme Court saying it was pursuing the development of alternate sources of water but that its long-range plans involve the implementation of new treatment technologies that would cost customers tens of millions of dollars.
Related listings
United States Courts

05/24/2021

The Supreme Court says the U.S. territory of Guam can pursue a $160 million lawsuits against the federal government over the cost of cleaning up a landfill on the island. The justices on Monday unanimously overturned a a lower court decision that had...

United States Courts

08/12/2020

A three-judge panel of the 9th U.S. Circuit Court of Appeals on Friday threw out California's ban on high-capacity ammunition magazines, saying the law violates the U.S. Constitution's protection of the right to bear firearms."Even ...

United States Courts

10/31/2018

The man charged in the Pittsburgh synagogue massacre was brought into court in a wheelchair Monday, as some members of the Jewish community and others objected to President Donald Trump's plans to visit, accusing him of contributing to a toxic ...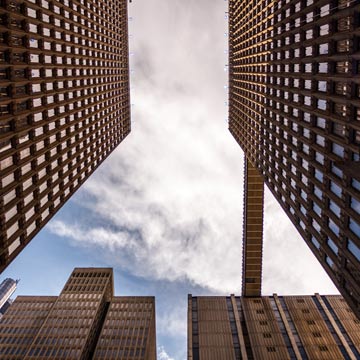 Victorville CA DUI Lawyers - Drunk Driving Defense Attorney
The outcome of a DUI defense will have a long-term effect on anyone's life, making the decision to receive legal representation an easy one. The fact is, most people accused of a DUI are first offenders with no criminal background. Whether this is your first run in with the law or you have had previous convictions, you are in need of a DUI defense attorney.

If you fail a sobriety test or have a blood alcohol level above 0.8%, you are considered to be driving under the influence in which you will be arrested. During this time you will be read your Miranda rights and it is crucial to exercise your right to remain silent. As they say, "anything you say can and will be held against you in court." The courtroom takes no mercy on drunk drivers and any statement you make during your arrest will only damage your case.

The charges you are facing for a DUI range from fines, a 12-month suspension on your license and worst-case scenario, prison time. Your attorney will be able to analyze your situation to decide the best way to go about your case.

Our Victorville CA DUI defense attorneys know the tricky ways to challenge all of the DUI tests and know how to claim improper collection of evidence. We will be able to negotiate on your behalf and free you from charges and help you keep your drivers license. The DUI process can last up to several months, we can make this process easier on you.