Accountant avoids prison time in college admissions scandal
Paralegal Resources
An accountant who worked for the consultant at the center of the college admissions bribery case has avoided prison for his role in the sweeping scheme.

U.S. District Court Judge Indira Talwani on Friday sentenced Steven Masera, 72, to time already served, ordered him to pay a $20,000 fine and remain on three years' supervised release.

Masera pleaded guilty in 2019 to a charge of racketeering conspiracy in Boston federal court. Masera, of Folsom, California, was an accountant for Rick Singer, the mastermind of the bribery scheme that involved rigged test scores and bogus athletic credentials.

Prosecutors say Masera created fake donation receipt letters and bogus invoices that allowed the wealthy parents who paid bribes to write their payments off as donations or business expenses.

Prosecutors argued that Masera is less culpable than the parents and coaches involved in the scheme, noting that he was working at Singer's direction and "stood to gain nothing beyond his hourly compensation."

An email seeking comment was sent Friday to lawyers for Masera. His attorneys wrote in court documents that he is "ashamed that he would agree to be involved in such conduct, but is nevertheless handling the situation with grace."

Singer pleaded guilty to a slew of charges and has yet to be sentenced. Others convicted in the case have received sentences ranging from probation to 15 months behind bars.
Related listings
Paralegal Resources

03/02/2017

California Alliance of Paralegal Associations Florida Legal Assistants/Paralegals Legal Assistant Today LawInfo.com Los Angeles Paralegal Association National Federation of Paralegal Associations North Carolina Paralegal Association Orange County Par...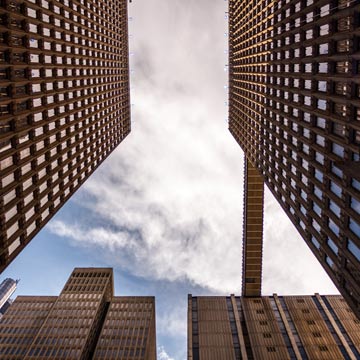 Victorville CA DUI Lawyers - Drunk Driving Defense Attorney
The outcome of a DUI defense will have a long-term effect on anyone's life, making the decision to receive legal representation an easy one. The fact is, most people accused of a DUI are first offenders with no criminal background. Whether this is your first run in with the law or you have had previous convictions, you are in need of a DUI defense attorney.

If you fail a sobriety test or have a blood alcohol level above 0.8%, you are considered to be driving under the influence in which you will be arrested. During this time you will be read your Miranda rights and it is crucial to exercise your right to remain silent. As they say, "anything you say can and will be held against you in court." The courtroom takes no mercy on drunk drivers and any statement you make during your arrest will only damage your case.

The charges you are facing for a DUI range from fines, a 12-month suspension on your license and worst-case scenario, prison time. Your attorney will be able to analyze your situation to decide the best way to go about your case.

Our Victorville CA DUI defense attorneys know the tricky ways to challenge all of the DUI tests and know how to claim improper collection of evidence. We will be able to negotiate on your behalf and free you from charges and help you keep your drivers license. The DUI process can last up to several months, we can make this process easier on you.