Supreme Court sides with Alabama company in patent dispute
US Legal News
The Supreme Court sided Monday with an Alabama technology company over the U.S. Postal Service in a patent dispute.

The dispute before the justices had to do with U.S. Patent No. 6,826,548. That's the patent Birmingham-based Return Mail has for a system that uses barcodes, scanning equipment and computer databases to process returned mail almost entirely automatically. The Postal Service initially expressed interest in Return Mail's invention but ultimately developed its own, similar system. That led to a dispute over the company's patent.

On Monday, the court sided 6-3 with Return Mail. Of the Postal Service's arguments, Justice Sonia Sotomayor deadpanned in an opinion : "None delivers."

The dispute began when the Postal Service tried and failed to get Return Mail's patent invalidated. Return Mail sued, arguing that the government should pay for using its invention without permission.

Just as Return Mail thought it might be gaining the upper hand, the Postal Service switched tactics, using a 2011 law to challenge Return Mail's patent. The Leahy-Smith America Invents Act says that a "person who is not the owner of a patent," can file a patent challenge using the law. The Postal Service argued it counted as a "person" under the law, but the Supreme Court disagreed.
Related listings
Washington Supreme Court justices had pointed questions Tuesday for lawyers representing the Legislature and a media coalition who argued that lawmakers have been violating the law by not releasing emails, daily schedules and written reports of sexua...

Former South African president Jacob Zuma is in court facing charges of corruption, money laundering and racketeering.Zuma, 77, appeared at the High Court in Pietermaritzburg in eastern KwaZulu-Natal province Monday on charges of receiving bribes whe...

The Arizona Court of Appeals has ruled that the Costco warehouse store chain can be sued for privacy violations by a Phoenix-area man because a pharmacist joked with his ex-wife about an erectile dysfunction prescription he had never picked up.The ru...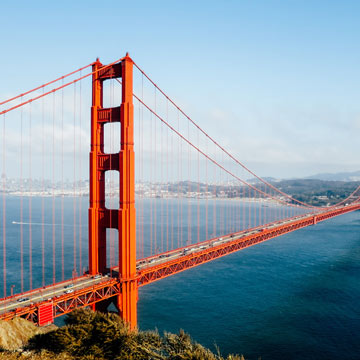 Is Now the Time to Really Call a Special Education Lawyer?
IDEA, FAPE, CHILD FIND and IEPs: The Individuals with Disabilities Education Act (IDEA) guarantees all children with disabilities to a free appropriate public education (FAPE). FAPE starts with a school's responsibility to identify that a child has a disability (Child Find) and create an Individualized Education Program (IEP) to suit the needs of the child. Parents need to be persistent, dedicated and above all else aware of the many services and accommodations that their child is entitled to under the law. As early as this point within your child's special education, many parents will often find themselves in the situation asking, "is now the time to really call a special education lawyer?" Here are a few things to consider when asking yourself that question.
Business News