Montana vote adds to win streak for abortion rights backers
US Legal News
Abortion rights supporters secured another win Thursday as voters in Montana rejected a ballot measure that would have forced medical workers to intercede in the rare case of a baby born after an attempted abortion.

The result caps a string of ballot defeats, months after the Supreme Court's decision overturning Roe v. Wade galvanized abortion-rights voters.

Michigan, California and Vermont voted to enshrine abortion rights in their state constitutions, and Kentucky voters rejected an anti-abortion amendment in a tally that echoed a similar August vote in Kansas.

Abortion rights groups said the outcomes show that voters across the political spectrum support access to abortion, even after a dozen Republican-governed states legislatures adopted near-total bans in the wake of the Roe decision. Anti-abortion groups, on the other hand, say they were outspent in the state races and point out anti-abortion candidate victories.

Like voters nationwide, only about 1 in 10 voters in California, Michigan, Montana Kentucky or Vermont said abortion should generally be illegal in all cases, according to AP VoteCast.

The Montana ballot measure would have raised the prospect of criminal charges carrying up to 20 years in prison for health-care providers unless they take "all medically appropriate and reasonable actions to preserve the life" of an infant born alive, including in the rare case of a birth after an abortion.

Doctors and other opponents argued the law could keep parents of babies born with incurable diseases from spending peaceful moments with their infants if doctors were forced to attempt treatment.
Related listings
Several Pennsylvania groups represented by the American Civil Liberties Union have filed suit in federal court seeking to have votes from mail-in or absentee ballots counted even if they lack proper dates on their return envelopes.The suit filed Frid...

An Ohio law that prevents cities from implementing their own gun control measures cannot be enforced in Columbus, a county judge ruled.The law is an "unconstitutional infringement upon municipal home-rule," Franklin County Judge Stephen L...

Lawmakers in the border state of Tamaulipas voted Wednesday night to legalize same-sex marriages, becoming the last of Mexico's 32 states to authorize such unions.The measure to amend the state's Civil Code passed with 23 votes in favor, ...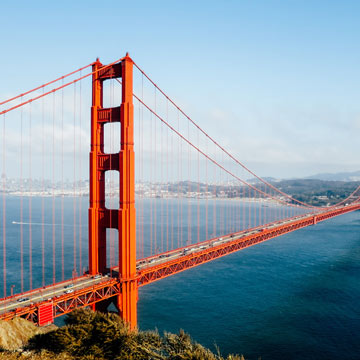 Is Now the Time to Really Call a Special Education Lawyer?
IDEA, FAPE, CHILD FIND and IEPs: The Individuals with Disabilities Education Act (IDEA) guarantees all children with disabilities to a free appropriate public education (FAPE). FAPE starts with a school's responsibility to identify that a child has a disability (Child Find) and create an Individualized Education Program (IEP) to suit the needs of the child. Parents need to be persistent, dedicated and above all else aware of the many services and accommodations that their child is entitled to under the law. As early as this point within your child's special education, many parents will often find themselves in the situation asking, "is now the time to really call a special education lawyer." Here are a few things to consider when asking yourself that question.