Indian court seeks pricing of Rafale jet deal with France
Legal Events
India's top court on Wednesday ordered the government to provide pricing details of 36 Rafale fighter jets it is buying from France.

The court said the government must bring details of the decision-making process of the deal into the public domain, except those that are confidential and have strategic importance. The court said those can be provided in a "sealed cover" within 10 days.

The deal has become a major political issue with the leader of the main opposition Indian National Congress party, Rahul Gandhi, accusing Prime Minister Narendra Modi's government of buying the aircraft at nearly three times the price being negotiated when his party was in power before Modi became prime minister in 2014.

The government has refuted the claim, but says a secrecy clause governs the deal's pricing. It hasn't even informed Parliament about the cost of the 36 planes.

The court was hearing petitions by former ministers Arun Shourie and Yashwant Sinha and some others who demanded a court-monitored probe by a federal investigating agency in the deal.

Gandhi also accused Modi's government of favoring the company owned by industrialist Anil Ambani, Reliance Group, when choosing an Indian partner for Dassault.

India's government has denied any wrongdoing. Dassault Aviation recently said that it "has freely chosen to make a partnership with India's Reliance Group."

The French company said that it had committed to side deals in India worth 50 percent of the value of the jet purchases. In order to deliver those side deals, it had decided to create a joint venture with Reliance Group.

The controversy has intensified following comments last month by former French President Francois Hollande — who was in charge when the deal was signed in 2016 — suggesting France had no say in selecting the Indian company.
Related listings
A candidate for the North Carolina Supreme Court pleaded guilty more than nine years ago to trespassing and driving while impaired.The Charlotte Observer reports Republican Chris Anglin was stopped by police in Greensboro in January 2009 and charged ...

A Missouri appeals court panel cleared the way Friday for voters to decide a November ballot initiative that could shake up of the state Legislature by requiring districts to be drawn to achieve "partisan fairness" and imposing new lobbying limits.Th...

The question of whether Washington voters will have their say on a measure designed to make it easier to prosecute police for negligent shootings might not be over after all.One day after ruling that Initiative 940 should appear on the November ballo...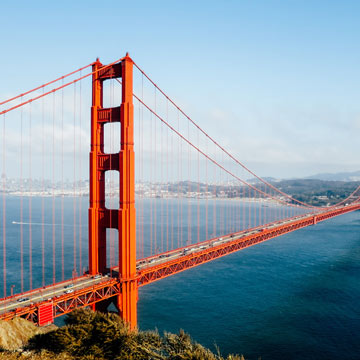 Is Now the Time to Really Call a Special Education Lawyer?
IDEA, FAPE, CHILD FIND and IEPs: The Individuals with Disabilities Education Act (IDEA) guarantees all children with disabilities to a free appropriate public education (FAPE). FAPE starts with a school's responsibility to identify that a child has a disability (Child Find) and create an Individualized Education Program (IEP) to suit the needs of the child. Parents need to be persistent, dedicated and above all else aware of the many services and accommodations that their child is entitled to under the law. As early as this point within your child's special education, many parents will often find themselves in the situation asking, "is now the time to really call a special education lawyer?" Here are a few things to consider when asking yourself that question.
Business News