Hong Kong court: Denying same-sex spousal benefits unlawful
Law Journal
Hong Kong's Court of Final Appeal said Thursday the government cannot deny spousal employment benefits to same-sex couples, in a ruling hailed as a major step forward for same-sex equality in the semi-autonomous Chinese territory.

The court overturned an earlier judgment, saying unanimously that denying same-sex couples access to spousal benefits is unlawful.

"It follows therefore that the 'prevailing views of the community on marriage' ... even if this can confidently be gauged in the first place, are simply not relevant to a consideration of the justification exercise," the ruling said.

Although same-sex marriage is not recognized in Hong Kong, the judgment appears to move the territory further in that direction. Last year, the Court of Final Appeal ruled that the same-sex partner of a British expatriate married abroad was entitled to the same visa treatment as a heterosexual partner under immigration law.

Angus Leung, a senior immigration officer who brought the case on behalf of himself and his partner, Scott Adams, said the ruling was the culmination of a stressful four-year process.

"We understand that it is just a small step for the equality in Hong Kong," Leung told reporters as he and Adams held hands outside the courthouse. "We think that as a small citizen, we shouldn't be going through such a process to fight for such a basic family right."

Leung urged the government to rectify discriminatory policies and legislation so that other couples wouldn't have to undergo the same legal process.

Man-kei Tam, director of Amnesty International Hong Kong, called Thursday's judgment a "huge step forward for equality" that brings Hong Kong "more in line with its international obligation to respect, protect and fulfil the rights of people with different sexual orientations."

Tam also called on the government to review its laws, policies and practices to end all discrimination on the basis of sexual orientation, gender identity and intersex status, saying, "No one should experience discrimination because of who they are or who they love."

It isn't clear what effect the ruling might have on private businesses and organizations, although some already offer benefits to same-sex partners as they compete for top talent in finance, marketing and other fields for which Hong Kong is famous. In another sign of acceptance, the city of 7.4 million people is also preparing to host the 2022 Gay Games.
Related listings
The U.S. Supreme Court will hear arguments Tuesday in the case of an inmate sentenced to death for killing an Alabama police officer in 1985 but who lawyers say can no longer remember the murder because of stroke-induced dementia.Justices will decide...

The wife of a gunman killed after he opened fire at a Pennsylvania municipal building Wednesday said in a social media post that she was OK but did not say whether she had been injured in the shooting.Crystal Dowdell, 39, posted on her Facebook accou...

Federal regulators recently abandoned a proposed survey of Native American cultural resources at a planned uranium mine site in the southwest part South Dakota, just days before a judge decided the survey is required by federal law.The contradictory ...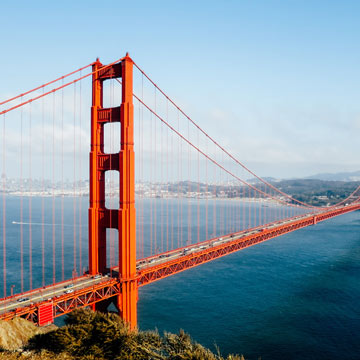 Is Now the Time to Really Call a Special Education Lawyer?
IDEA, FAPE, CHILD FIND and IEPs: The Individuals with Disabilities Education Act (IDEA) guarantees all children with disabilities to a free appropriate public education (FAPE). FAPE starts with a school's responsibility to identify that a child has a disability (Child Find) and create an Individualized Education Program (IEP) to suit the needs of the child. Parents need to be persistent, dedicated and above all else aware of the many services and accommodations that their child is entitled to under the law. As early as this point within your child's special education, many parents will often find themselves in the situation asking, "is now the time to really call a special education lawyer?" Here are a few things to consider when asking yourself that question.
Business News