Malaysia court to resume Kim Jong Nam murder trial on Jan. 7
Justice Review
A Malaysian court on Wednesday set Jan. 7 for two Southeast Asian women charged with murdering the North Korean leader's half brother to begin their defense, as their lawyers complained that some witnesses were unreachable.

A High Court judge in August found there was enough evidence to infer that Indonesian Siti Aisyah and Vietnamese Doan Thi Huong, along with four missing North Korean suspects, had engaged in a "well-planned conspiracy" to kill Kim Jong Nam.

The women appeared somber but calm during Wednesday's hearing. The trial had been due to resume Nov. 1 but was postponed after a defense lawyer fell ill.

Aisyah's lawyers made a new application to the court to compel prosecutors to provide them with statements that eight witnesses had given to police earlier.

Her lawyer, Kulaselvi Sandrasegaram, said they were informed that one of the witnesses, the man who chauffeured Kim to the airport, had died while two Indonesian women who were Aishah's roommates were believed to have returned to their homeland. She said they have only managed to interview two of the witnesses offered by prosecutors, while two others didn't turn up for their appointments and couldn't be contacted.

The witness statements taken by police are important in "the interest of justice" and to ensure that what they say to defense lawyers is consistent with what they told police, Sandrasegaram told reporters later.

Prosecutor Iskandar Ahmad said the police interviews are privileged statements and shouldn't be made public.

Judge Azmi Ariffin said the court will make a decision on the defense application on Dec. 14. He also set 10 days from Jan. 7 through February for Aishah's defense and 14 days from March 11 through April for Huong.

The two are accused of smearing VX nerve agent on Kim's face in an airport terminal in Kuala Lumpur on Feb. 13, 2017. They have said they thought they were taking part in a prank for a TV show. They are the only suspects in custody. The four North Korean suspects fled the country the same morning Kim was killed.

Lawyers for Aisyah, 25, and Huong, 29, have told the judge they will testify under oath in their defense.

They have said their clients were pawns in a political assassination with clear links to the North Korean Embassy in Kuala Lumpur, and that the prosecution failed to show the women had any intention to kill. Their intent is key to concluding they are guilty of murder.
Related listings
Justice Review

09/09/2018

The name of the physician picked to attend a state inmate's execution can remain secret, even from drug makers suing to ban the use of their products in the twice-postponed lethal injection, the Nevada Supreme Court ruled Monday.In a twist, lawyers f...

Justice Review

09/03/2018

Supreme Court nominee Brett Kavanaugh declared fervently at his Senate confirmation hearing Tuesday the court "must never, never be viewed as a partisan institution." But that was at the end of a marathon day marked by rancorous exchanges between Dem...

Justice Review

08/23/2018

Supreme Court nominee Brett Kavanaugh has frequently supported giving the U.S. government wide latitude in the name of national security, including the secret collection of personal data from Americans.It's a subject Democrats plan to grill Kavanaugh...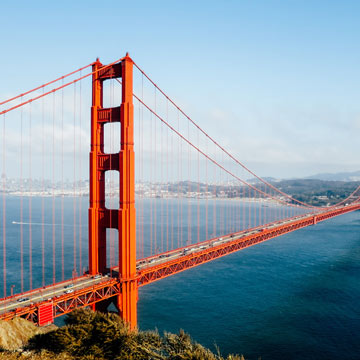 Is Now the Time to Really Call a Special Education Lawyer?
IDEA, FAPE, CHILD FIND and IEPs: The Individuals with Disabilities Education Act (IDEA) guarantees all children with disabilities to a free appropriate public education (FAPE). FAPE starts with a school's responsibility to identify that a child has a disability (Child Find) and create an Individualized Education Program (IEP) to suit the needs of the child. Parents need to be persistent, dedicated and above all else aware of the many services and accommodations that their child is entitled to under the law. As early as this point within your child's special education, many parents will often find themselves in the situation asking, "is now the time to really call a special education lawyer?" Here are a few things to consider when asking yourself that question.
Business News