GOP's Supreme Court push may box in Cory Gardner
Headline Legal News
Six years ago, Colorado Democrats failed to convince enough voters to reject Cory Gardner's bid for the U.S. Senate. Their warnings that the Republican could, someday, be the confirming vote for a Supreme Court justice who could overturn Roe v. Wade proved ineffective. Now Gardner, 46, is poised to be one of the votes that places President Donald Trump's nominee Amy Coney Barrett on the Supreme Court just before the election. And Democrats think they have the votes to punish him for it.

Gardner has long been considered both one of the nimblest Republican politicians and also one of the most vulnerable. His 2014 run was praised as the best Senate campaign that year for defusing Democratic attacks about his role in a "war on women" and staying on message. But he's also a Republican in a state that has shifted sharply to Democrats since Trump was elected — the president lost the state by 5% in 2016 and then Democrats won the governorship by 11% and every other statewide race in 2018. Gardner has struggled to escape the president's long shadow.

"Luck and timing are everything in politics, and Cory's on the wrong end of all these elements," said Mike Stratton, a Democratic strategist who advised the man Gardner ousted in 2014, Sen. Mark Udall. Gardner is now up against John Hickenlooper, a popular former two-term governor of Colorado and Denver mayor.

Gardner's reelection hinges on convincing the state's crucial slice of independent voters he's a nonpartisan problem-solver who will look out for the state. On the campaign trail, he's emphasized his work on state-centric, uncontroversial issues — moving the Bureau of Land Management headquarters to western Colorado, co-writing a bill to fund maintenance at national parks and creating a national suicide prevention number. "I vote 100% of the time for the people of Colorado," Gardner said during a debate Friday evening..

But Gardner's also been a reliable vote for his party under Trump. The president praised Gardner for being on his side "100% of the time" at a rally in February, and voters got another reminder of that when Gardner said he supports Barrett's nomination. Republicans acknowledge that may be enough to prevent him from escaping Trump's downward pull. "I'm saying a prayer he doesn't get swept out by our president," said Linda Heintz, 71, a registered Republican in suburban Denver who plans to vote early for Gardner. Heintz still hasn't decided whether she can vote for Trump but figured Gardner was a no-brainer.
Related listings
Headline Legal News

10/05/2020

Two Republican members of the Senate Judiciary Committee have tested positive for the coronavirus, raising questions about the timing of Supreme Court confirmation hearings for Judge Amy Coney Barrett and whether additional senators may have been exp...

Headline Legal News

09/19/2020

Supreme Court Justice Ruth Bader Ginsburg, a towering women's rights champion who became the court's second female justice, died Friday at her home in Washington. She was 87.Ginsburg died of complications from metastatic pancreatic cancer...

Headline Legal News

09/10/2020

Hoping to replicate a strategy long seen as key to his appeal among conservative voters, President Donald Trump on Wednesday announced he is adding 20 names to a list of Supreme Court candidates he's pledged to choose from if he has future vacancies ...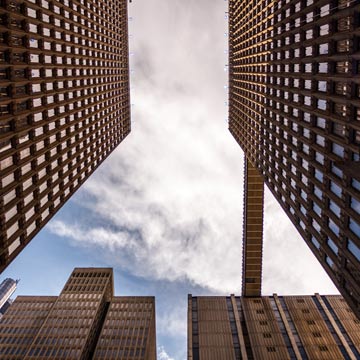 New Rochelle, New York Personal Injury Lawyers
If you or a loved one has been injured in an accident, contact Kommer, Bave & Ollman, LLP, in New Rochelle, New York, immediately. We can answer all your questions and work with you to determine if you have the grounds for a personal injury lawsuit. The attorneys at our firm are determined to resolve even the most difficult of cases. We will work closely with you to determine the best course of action to get your claim or case resolved in the most efficient way possible. We will fight for your right to compensation! No one should have to suffer a financial burden from the result of another person's carelessness. The attorneys at Kommer, Bave & Ollman, LLP will aggressively fight to ensure that justice is served on your behalf.
Business News