Court sets fall arguments on trans youth treatment ban
Headline Legal News

A federal appeals court will hear arguments in November over Alabama's efforts to outlaw the use of gender-affirming medications to treat transgender minors.

Alabama is asking a federal appeals court to lift an injunction and let it enforce a law that would make it a felony to give puberty blockers or hormones to transgender minors to help affirm their gender identity. The 11th U.S. Circuit Court of Appeals has tentatively set arguments for the week of Nov. 14 in Montgomery.

U.S. District Judge Liles Burke in May issued a preliminary injunction to stop the state from enforcing the medication ban while a lawsuit goes forward.

Families and advocacy groups challenged the ban as an illegal intrusion into family and medical decisions. Alabama has maintained the ban is needed to protect children.

The state has appealed. Alabama Gov. Kay Ivey in May referred to the injunction as a "temporary legal roadblock."

Alabama's appeal cites the U.S. Supreme Court's ruling on abortion, invoking the majority opinion that argues that unenumerated constitutional rights — those not explicitly mentioned in the document — must be "deeply rooted in the Nation's history and traditions."


Related listings
Headline Legal News

07/17/2022

A history-making team of Zimbabwean high school students that became world and European moot court competition champions has been widely praised in a country where the education system is beset by poor funding, lack of materials and teachers' s...

Headline Legal News

07/11/2022

The man charged with killing his mother at sea in a plot to inherit millions of dollars has asked a federal court Wednesday to authorize his release from custody pending trial.The attorneys for Nathan Carman filed a motion in U.S. District Court in B...

Headline Legal News

06/28/2022

Scotland's leader told lawmakers in Edinburgh Tuesday that she plans to hold a fresh referendum on Scotland's independence on Oct. 19, 2023 — even though U.K. Prime Minister Boris Johnson maintains it wasn't the right time for...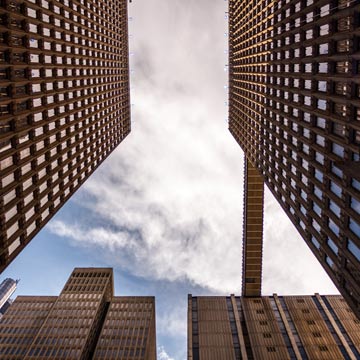 Victorville CA DUI Lawyers - Drunk Driving Defense Attorney
The outcome of a DUI defense will have a long-term effect on anyone's life, making the decision to receive legal representation an easy one. The fact is, most people accused of a DUI are first offenders with no criminal background. Whether this is your first run in with the law or you have had previous convictions, you are in need of a DUI defense attorney.

If you fail a sobriety test or have a blood alcohol level above 0.8%, you are considered to be driving under the influence in which you will be arrested. During this time you will be read your Miranda rights and it is crucial to exercise your right to remain silent. As they say, "anything you say can and will be held against you in court." The courtroom takes no mercy on drunk drivers and any statement you make during your arrest will only damage your case.

The charges you are facing for a DUI range from fines, a 12-month suspension on your license and worst-case scenario, prison time. Your attorney will be able to analyze your situation to decide the best way to go about your case.

Our Victorville CA DUI defense attorneys know the tricky ways to challenge all of the DUI tests and know how to claim improper collection of evidence. We will be able to negotiate on your behalf and free you from charges and help you keep your drivers license. The DUI process can last up to several months, we can make this process easier on you.