Kyrgyzstan sends case of jailed journalist back to court
Daily Briefs
The Supreme Court in the Central Asian nation of Kyrgyzstan on Tuesday refused to release an ethnic Uzbek journalist and activist serving a life sentence after being convicted of stirring up ethnic hatred, but instead sent his case to a regional court for review. International rights groups consider Azimzhan Askarov a prisoner of conscience.

The U.N. Human Rights Committee in April urged Kyrgyzstan to release Askarov, recognizing that he had been arbitrarily detained, tortured and denied his right to a fair trial. This opened the way for a reconsideration of his case, and Kyrgyzstan's Supreme Court began hearings on Monday.

The charges against Askarov relate to ethnic unrest in the south of Kyrgyzstan in 2010 when more than 450 people, mostly ethnic Uzbeks, were killed and tens or even hundreds of thousands were displaced. He is accused of inciting the mob killing of a police officer.

Amnesty International sharply criticized the court's decision on Tuesday to keep 65-year-old Askarov in prison while a lower court reviews his case.

"It's a missed opportunity for Kyrgyzstan to do the right thing by finally releasing a man who should never have been jailed in the first place. Today's decision by the Supreme Court ignores Kyrgyzstan's obligations under international human rights law," Amnesty International senior research director Anna Neistat said in a statement.

Related listings
An Illinois appeals court on Friday vacated an injunction obtained by the Chicago police union that barred the city's release of disciplinary files dating back decades. The Fraternal Order of Police sued to block the release after a March 2014 appell...

A man who admitted killing three people at a Colorado Planned Parenthood clinic is returning to court for the continuation of a hearing on whether he's mentally competent to stand trial. A psychologist who examined 57-year-old Robert Dear is schedule...

A unanimous Supreme Court ruled Monday that states can count everyone, not just eligible voters, in deciding how to draw electoral districts. The justices turned back a challenge from Texas voters that could have dramatically altered political distri...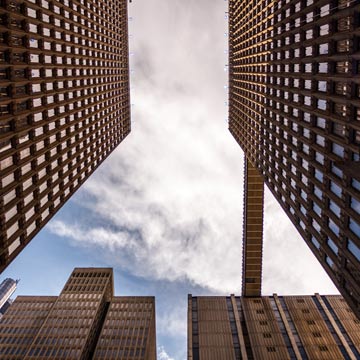 Victorville CA DUI Lawyers - Drunk Driving Defense Attorney
The outcome of a DUI defense will have a long-term effect on anyone's life, making the decision to receive legal representation an easy one. The fact is, most people accused of a DUI are first offenders with no criminal background. Whether this is your first run in with the law or you have had previous convictions, you are in need of a DUI defense attorney.

If you fail a sobriety test or have a blood alcohol level above 0.8%, you are considered to be driving under the influence in which you will be arrested. During this time you will be read your Miranda rights and it is crucial to exercise your right to remain silent. As they say, "anything you say can and will be held against you in court." The courtroom takes no mercy on drunk drivers and any statement you make during your arrest will only damage your case.

The charges you are facing for a DUI range from fines, a 12-month suspension on your license and worst-case scenario, prison time. Your attorney will be able to analyze your situation to decide the best way to go about your case.

Our Victorville CA DUI defense attorneys know the tricky ways to challenge all of the DUI tests and know how to claim improper collection of evidence. We will be able to negotiate on your behalf and free you from charges and help you keep your drivers license. The DUI process can last up to several months, we can make this process easier on you.