As ruling nears, immigrant fights for anti-deportation act
Criminal Law News
A Mexican immigrant fighting President Donald Trump's attempt to end a program shielding young immigrants from deportation says he is nervous about the case finally being heard by the U.S. Supreme Court.

Martin Batalla Vidal is a lead plaintiff in one of the cases to preserve the Obama-era program known as Deferred Action for Childhood Arrivals and has seen his name splashed in legal documents since 2016, when he first sued in New York.

The 29-year-old certified nursing assistant at a rehabilitation clinic for traumatic brain injury in Queens, New York, has described the legal journey since then as stressful, with people sending him hateful messages. He has had to sacrifice days at work so he could go to protests, press conferences and meetings with attorneys.

Even with his worries, Batalla Vidal is hopeful immigrants like him will be able to stay in the country.

"I don't know what is going to happen," said Batalla Vidal, who lives with his mother, two brothers and a dog in an apartment at the border of Queens and Brooklyn. "Whatever the outcome is, we know that we have fought hard for it and we will continue fighting. I am trying to be positive."

The nation's highest court is scheduled to hear oral arguments on the case Tuesday.

The program protects about 700,000 people, often called "Dreamers," who were brought to the U.S. illegally as children or came with families that overstayed visas.
Related listings
Criminal Law News

10/03/2019

The U.S. Supreme Court is preparing to consider how far states can go toward eliminating the insanity defense in criminal trials as it reviews the case of a Kansas man sentenced to die for killing four relatives.The high court planned to hear argumen...

Criminal Law News

06/06/2019

Internet entrepreneur Kim Dotcom and three of his former colleagues on Monday took their fight against being extradited to the U.S. to New Zealand's top court.The Supreme Court began hearing arguments in the seven-year-old case after Dotcom and...

Criminal Law News

12/02/2018

A top official at the European Union's highest court advised Tuesday that Britain can unilaterally change its mind about leaving the European Union, boosting hopes among to pro-EU campaigners in the U.K. that Brexit can be stopped.Prime Minister Ther...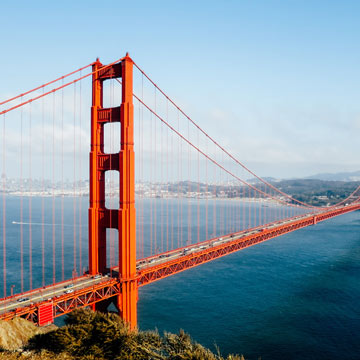 Is Now the Time to Really Call a Special Education Lawyer?
IDEA, FAPE, CHILD FIND and IEPs: The Individuals with Disabilities Education Act (IDEA) guarantees all children with disabilities to a free appropriate public education (FAPE). FAPE starts with a school's responsibility to identify that a child has a disability (Child Find) and create an Individualized Education Program (IEP) to suit the needs of the child. Parents need to be persistent, dedicated and above all else aware of the many services and accommodations that their child is entitled to under the law. As early as this point within your child's special education, many parents will often find themselves in the situation asking, "is now the time to really call a special education lawyer?" Here are a few things to consider when asking yourself that question.
Business News