US presses ahead with border wall in court despite shutdown
Breaking Stories
A federal attorney in South Texas said in court this week that during the ongoing partial government shutdown, he only has been allowed to work on cases related to President Donald Trump's proposed border wall.

The Texas Civil Rights Project on Thursday released a transcript of a Tuesday hearing in a case where the U.S. government has sued a local landowner for her property along the U.S.-Mexico border. Many other civil cases have been delayed during the shutdown, which was triggered by Trump's demand for $5.7 billion to build a wall.

According to the transcript, U.S. District Judge Micaela Alvarez noted that government attorneys working on border wall cases have not been furloughed despite the shutdown.

The prosecutor, Eric Paxton Warner, responded, "This is all I'm allowed to work on, Your Honor."

Warner and a spokeswoman for the local U.S. attorney's office did not return messages. A spokesman for the Department of Justice says each U.S. attorney had the authority to determine which civil cases should move forward or be delayed, but that civil cases would be delayed "to the extent this can be done without compromising to a significant degree the safety of human life or the protection of property."

U.S. Customs and Border Protection said last year that it planned to start building in February. But unlike on other parts of the border, most border land in South Texas is owned privately. That requires the government to seize it through eminent domain, suing private landowners in cases that can take months or years. Some landowners who would be affected have already vowed to fight the government in court.

Efren Olivares, a lawyer for the Texas Civil Rights Project, accused the government of being "fixated" on a border wall at the expense of other matters.

"As someone who is also handling family reunification cases in which government lawyers are telling us they can't do anything to help us because of the government shutdown, it's extremely upsetting and frustrating," he said.

The case that led to Tuesday's hearing was opened 11 years ago, during the last major effort to build border barriers under the Secure Fence Act. It involves a chunk of land in Los Ebanos, a town of roughly 300 people situated along a bend in the Rio Grande, the river separating the U.S. and Mexico in Texas.

Olivares said the U.S. government already obtained the land it sought from the landowner, Pamela Rivas, but both sides haven't agreed yet on compensation.


Related listings
Breaking Stories

01/10/2019

Doug and Mary Ketchum chose Memphis, Tennessee, as a place to live with their disabled adult daughter because it has clearer air than their former home in Utah.That was the easy part. Their decision to support themselves by buying a liquor store has ...

Breaking Stories

12/26/2018

An anti-corruption court is set to rule on two cases against Pakistan's former prime minister Nawaz Sharif.Sharif, who was removed from office last year after being disqualified from serving his third stint as prime minister, could be sentenced to pr...

Breaking Stories

12/22/2018

The fight over a Massachusetts Gaming Commission report on allegations of sexual misconduct against former casino mogul Steve Wynn will be back in a Nevada courtroom next month.Clark County District Judge Elizabeth Gonzalez on Thursday set a Jan. 4 c...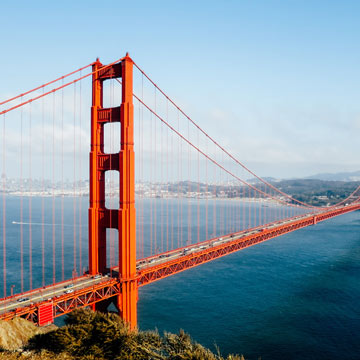 Is Now the Time to Really Call a Special Education Lawyer?
IDEA, FAPE, CHILD FIND and IEPs: The Individuals with Disabilities Education Act (IDEA) guarantees all children with disabilities to a free appropriate public education (FAPE). FAPE starts with a school's responsibility to identify that a child has a disability (Child Find) and create an Individualized Education Program (IEP) to suit the needs of the child. Parents need to be persistent, dedicated and above all else aware of the many services and accommodations that their child is entitled to under the law. As early as this point within your child's special education, many parents will often find themselves in the situation asking, "is now the time to really call a special education lawyer?" Here are a few things to consider when asking yourself that question.
Business News