India's top court lets off lawyer who criticized judiciary
Breaking Stories
In a surprise ruling Monday, India's top court ordered a prominent lawyer only to pay a fine of 1 rupee (less than 2 cents) after his conviction in a highly watched criminal contempt case sparked a debate on freedom of speech in the world's largest democracy and the independence of its judiciary.

Prashant Bhushan, 63, was found guilty in August of criminal contempt for posting two tweets in which he criticized the Supreme Court's chief justice and said the courts had played a role in "how democracy has been destroyed in India" since Prime Minister Narendra Modi took office in 2014.

Bhushan could have faced a jail term of six months. The judges said if he fails to pay the 1 rupee fine by Sept. 15, he'll be jailed for three months and debarred from practicing law for three years.

Bhushan agreed to pay the fine but said he will pursue the course of legal review against his conviction order. "The case has inspired several citizens to raise their voice against injustice," he told reporters.

In June, Bhushan tweeted a photograph of the chief justice posing on a Harley-Davidson motorcycle without a face mask or a helmet and accused him of "denying citizens their fundamental right to access justice" while the court's work was curtailed due to the COVID-19 pandemic. The motorcycle belonged to the son of a local leader from Modi's Bharatiya Janata Party in the central city of Nagpur.

During the hearing in early August, the court said Bhushan's tweets threatened "to shake the confidence of the public" and chided him for a "calculated attack on the very foundation of the institution of the judiciary."

Before handing down the verdict, he was given a chance by the court to apologize, but he defended himself by saying the right to free speech included the right to criticize members of the judiciary.

"I do not ask for mercy," Bhushan told the court in his response on Aug. 20. He said the tweets ? since taken down by Twitter ? represented his "bona fide beliefs."


The Supreme Court said last week that Bhushan's response was "even more derogatory" than the tweets themselves.
Related listings
Breaking Stories

09/01/2020

Virgin Atlantic's 1.2 billion-pound ($1.6 billion) restructuring plan was approved Wednesday by the High Court in London, allowing the international airline to continue rebuilding its operations after the devastation caused by the coronavirus p...

Breaking Stories

08/05/2020

The use of facial recognition technology by British police has violated human rights and data protection laws, a court said Tuesday, in a decision praised as a victory against invasive practices by the authorities.In a case trumpeted as the first of ...

Breaking Stories

07/12/2020

Rejecting President Donald Trump's complaints that he's being harassed, the Supreme Court ruled Thursday in favor of a New York prosecutor's demands for the billionaire president's tax records. But in good political news for T...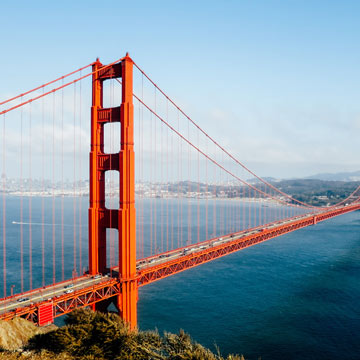 Is Now the Time to Really Call a Special Education Lawyer?
IDEA, FAPE, CHILD FIND and IEPs: The Individuals with Disabilities Education Act (IDEA) guarantees all children with disabilities to a free appropriate public education (FAPE). FAPE starts with a school's responsibility to identify that a child has a disability (Child Find) and create an Individualized Education Program (IEP) to suit the needs of the child. Parents need to be persistent, dedicated and above all else aware of the many services and accommodations that their child is entitled to under the law. As early as this point within your child's special education, many parents will often find themselves in the situation asking, "is now the time to really call a special education lawyer?" Here are a few things to consider when asking yourself that question.
Business News