Pennsylvania GOP take gerrymandering case to US high court
Bar Associations
Pennsylvania's top Republican lawmakers asked the U.S. Supreme Court on Thursday to stop an order by the state's highest court in a gerrymandering case brought by Democrats that threw out the boundaries of its 18 congressional districts and ordered them redrawn within three weeks.

Republicans who control Pennsylvania's Legislature wrote that state Supreme Court justices unconstitutionally usurped the authority of lawmakers to create congressional districts and they asked the nation's high court to put the decision on hold while it considers their claims.

The 22-page argument acknowledged that "judicial activism" by a state supreme court is ordinarily beyond the U.S. Supreme Court's purview. But, it said, "the question of what does and does not constitute a 'legislative function' under the Elections Clause is a question of federal, not state, law, and this Court is the arbiter of that distinction."

Justice Samuel Alito, who handles emergency appeals from Pennsylvania, could ask the registered Democratic voters on the other side of the case to respond. Alito could act on his own, though the full court generally gets involved in cases involving elections. An order could come in a matter of days, although there is no deadline for the justices to act.

Pennsylvania's congressional districts are criticized as among the nation's most gerrymandered. Its case is happening amid a national tide of gerrymandering cases from various states, including some already under consideration by the U.S. Supreme Court.

Election law scholars call the Republicans' request for the U.S. Supreme Court's intervention a long shot.

They say they know of no other state court decision throwing out a congressional map because of partisan gerrymandering, and the nation's high court has never struck down an electoral map as a partisan gerrymander.
Related listings
Bar Associations

02/01/2018

An appeals court in Cambodia on Thursday denied a second request for the release on bail of opposition leader Kem Sokha, who has been charged with treason.The court appearance in Phnom Penh by Kem Sokha, head of the Cambodia National Rescue Party, wa...

Bar Associations

10/06/2017

Gatorade has agreed not to make disparaging comments about water as part of a $300,000 settlement reached Thursday with California over allegations it misleadingly portrayed water's benefits in a cellphone game where users refuel Olympic runner Usain...

Bar Associations

08/14/2017

A court in western Germany has ruled that a German man must serve the sentence of a Chilean court for his role in the sexual abuse of children at a secretive German colony in Chile. The dpa news agency reported Monday that the court in the town of Kr...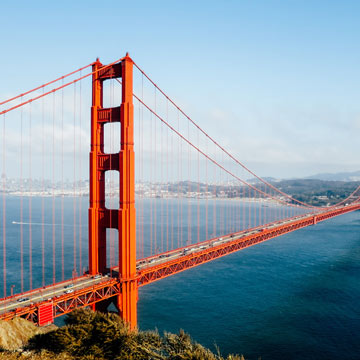 Is Now the Time to Really Call a Special Education Lawyer?
IDEA, FAPE, CHILD FIND and IEPs: The Individuals with Disabilities Education Act (IDEA) guarantees all children with disabilities to a free appropriate public education (FAPE). FAPE starts with a school's responsibility to identify that a child has a disability (Child Find) and create an Individualized Education Program (IEP) to suit the needs of the child. Parents need to be persistent, dedicated and above all else aware of the many services and accommodations that their child is entitled to under the law. As early as this point within your child's special education, many parents will often find themselves in the situation asking, "is now the time to really call a special education lawyer?" Here are a few things to consider when asking yourself that question.
Business News